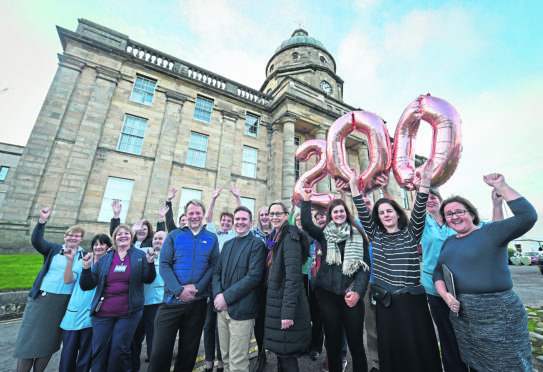 Staff at Moray's biggest hospital are banding together to fund the refurbishment of one of the building's most prominent features.
Dr Gray's Hospital in Elgin opened 200 years ago tomorrow, and a programme of events has been lined up for throughout the year to mark the anniversary.
However, a group of nurses, doctors and support staff have also set the ambitious goal of raising £60,000 to fund a major restoration project of its famous dome.
The striking structure is one of the most recognisable landmarks in Elgin but three of the four clock faces on it have stopped working.
Now the Friends of Dr Gray's group, which was formed about six months ago, intend to fund an overhaul of the dome in order to kick-start the next phase of its future.
Committee member Liz Tait, who has worked at the hospital for 20 years and is head of clinical and care governance in Moray, said: "We recognise that resources are scarce to do the extra things that we would like to see for patients and staff – but maybe aren't seen as a necessity.
"Two hundred years is a long time, it deserves to be celebrated. NHS Grampian has provided an assurance that it will continue to be here too.
"Changes have happened over the years but we've seen with what has happened with the paediatric and maternity services recently that there is a huge need to have a district general hospital in Elgin."
She added: "The dome is one of the most recognisable sights in the town. I can't remember when all the clocks were working on it though."
---
>> Keep up to date with the latest news with The P&J newsletter
---
The restoration project is expected to include cleaning of the time pieces as well as an overhaul of their internal workings. Some restoration work to the dome is also being planned.
Other initiatives being planned include a gallery of historical images, which will be hosted at the hospital in the new year, as well as the development of a disused courtyard.
The Grampian Hospitals' Choir sang carols at the main entrance during the run-up to Christmas to contribute to the cause while staff have also run their own fundraisers.
Tim Wakefield, chairman of Friends of Dr Gray's, who has worked as a porter at the hospital for five years, said: "It really just started off with a small conversation taking stock of our surroundings – but it's really grown arms and legs.
"There always seems to be bad news stories about the hospital. We wanted to do something to show that we really care about it and want to make it better for patients, visitors and staff.
Alasdair Pattinson, general manager of Dr Gray's, has praised staff for their passion and commitment.
He said: "I'm constantly overwhelmed by their dedication, commitment and loyalty – they always go above and beyond to ensure we're providing a high quality service.
"It's been amazing to see how they have rallied around the 200-year celebrations and to see the range of ideas they have."
Back in the day
When Dr Gray's Hospital opened on January 1, 1819 it had just seven members of staff and 30 beds.
During its first year of operation the small team provided treatment for 204 patients.
The Elgin hospital now has nearly 200 beds, 550 staff and during 2018 will have provided care for about 20,000 patients.
The complex was named after Dr Alexander Gray, who was a surgeon with the East India Company in Bengal.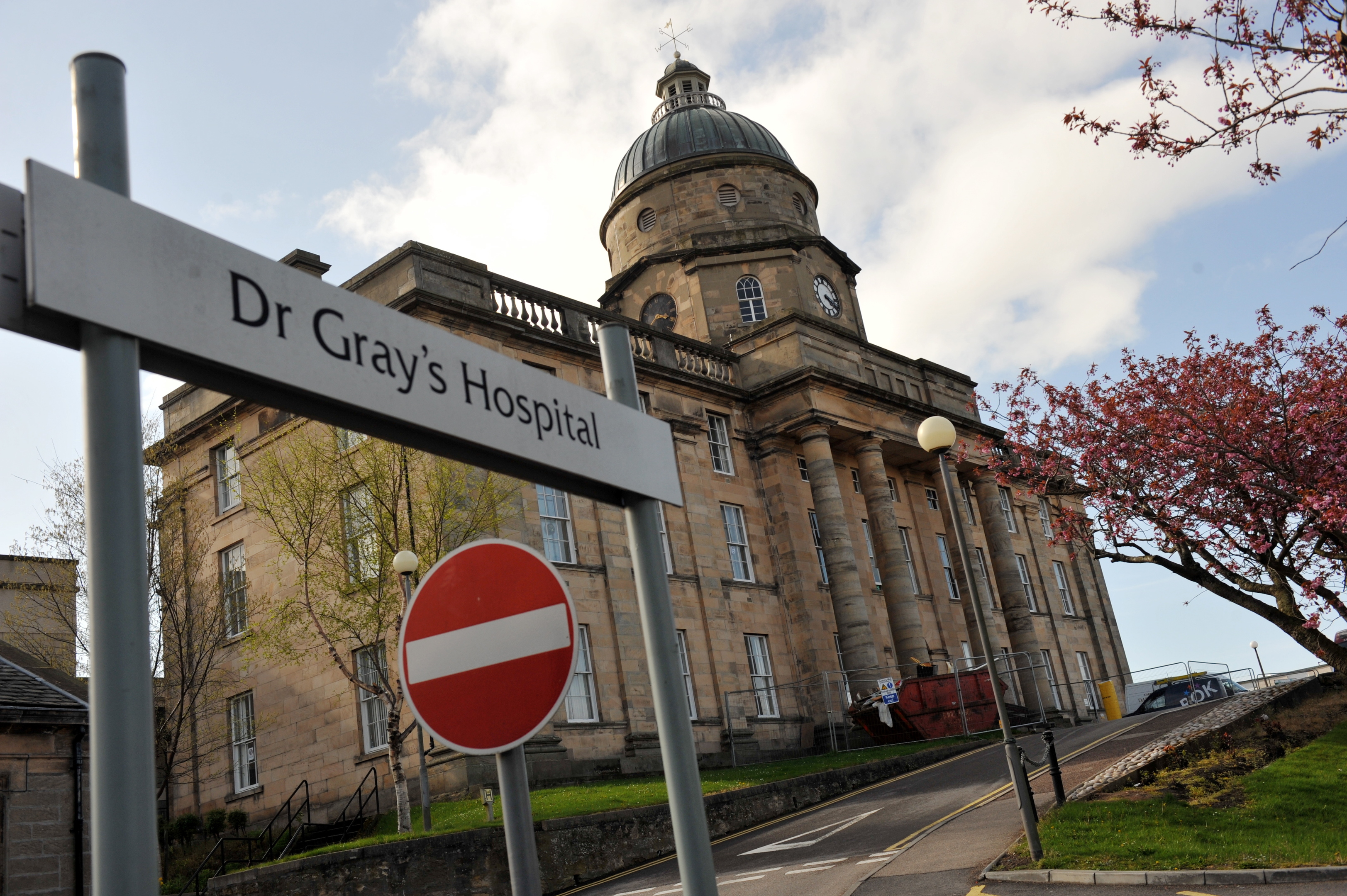 When the Elgin native died in 1807 he left £20,000 in his will, worth about £1.8million today, in order to establish a hospital for the county of Moray.
Work on the complex at the west end of the town's High Street took three years to complete.
Today it remains the smallest general district hospital in Scotland despite two massive redevelopments in recent years.
A £22million project took place between 1992 and 1997, which included the development of the current maternity unit as well as paediatric services and three new operating theatres.
A further £3million project began in 2012 to develop a new reception area and children's outpatient area.