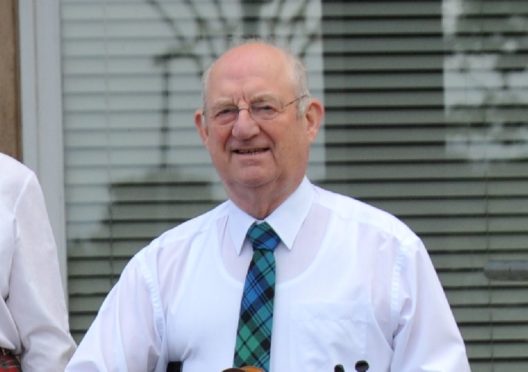 A musician from Speyside will receive a British Empire Medal to celebrate a lifetime of spreading traditional Scottish music across the world.
Andy McCormack, from Dufftown, is a familiar face playing the fiddle at ceilidhs and fundraisers across the north-east since first stepping on stage when he was at primary school.
However, his passion for Scots music has also taken him to countless destinations overseas to spread the popularity of the genre around the world – helping to earn him royal recognition for services to music in the north-east.
The 84-year-old, who ran the family's building and scaffolding firm in his hometown before retiring, has also been a stalwart member of the Elgin Strathspey and Reel Society.
He said: "I was fortunate that as well as playing the fiddle I also play the bagpipes. During my national service with the Cameron Highlanders I travelled all over the world to places like Korea, Japan and Hong Kong.
"When I finished my national service I concentrated on the fiddle and I've been playing at functions and dances ever since.
"I still do a lot of travelling though, particularly entertainment for St Andrew's Day. It's taken me to the Falkland Islands, Bangladesh, Russia. I'm going to Denmark in May to play.
"Music has simply been a hobby for me. It's been a wonderful experience though and I have got meet so many people in music, particularly in the north-east."