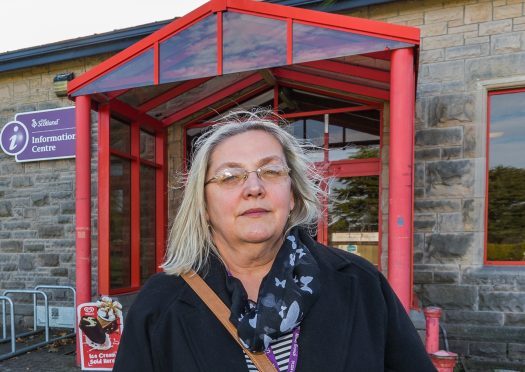 Council bosses have been urged to invest in training more apprentices to reduce spending on costly temporary agency workers.
New figures have revealed that the bill for temporary staff from agencies has soared in some regions over the last four years.
Moray Council has had one of the largest increases on agency spending in the north of Scotland.
The number of full-time equivalent staff has reduced by 2.1% since 2014 and its total spending on agency workers has risen by 204% from £92,400 over the same period.
In Shetland, the number of full-time staff has reduced by 1.1% with 117% more cash spent on temporary staff to plug recruitment gaps.
Although there's been an increase in staff employed in the Western Isles, there's also been a 357% increase in spending on agency workers.
Meanwhile, Aberdeen City Council also has a bill which has rocketed during the same period.
---
>> Keep up to date with the latest news with The P&J newsletter
---
Only Aberdeenshire Council and the Highland Council have managed to cut the costs of agency workers over the past few years. Highland Council reduced its spending by 8% and 19% less money has been spent in Aberdeenshire.
Union bosses have now warned that shedding staff to save cash will not help balance budgets.
And Suzanne Wright, branch secretary of Moray Unison, said more money should be invested in training apprentices for the future.
She said that Moray Council's "failure to invest in its staff" had resulted in it being forced to outsource more services at a "significant cost to the council".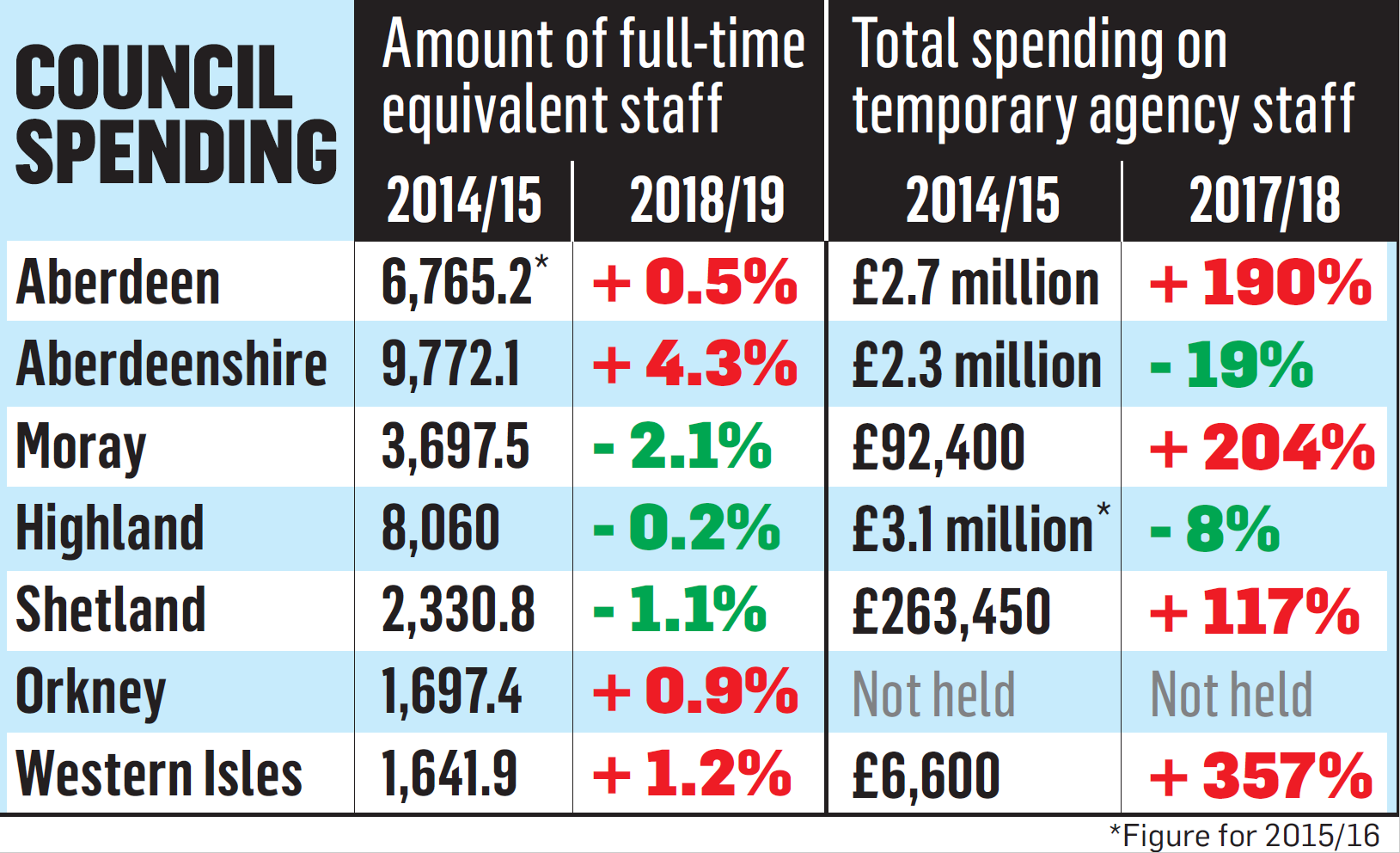 She said:  "This is false economy, particularly at a time when Moray, like most local authorities, has an ageing workforce.
"A failure to encourage young people to work for the local authority is only going to increase the amount spent on outsourcing vital work in the future, as well as increasing the likelihood that Moray's young people will move away from the area in search of employment, further disadvantaging our local economy.
"On the one hand the council is letting staff go because it feels it has to cut services to balance the books, yet on the other hand is employing agency staff at huge cost."
Shetland Islands Council stressed that the authority was "very active" in recruiting modern apprentices and had encountered difficulties recruiting for posts in health and social care.
A spokeswoman for Moray Council said: "We currently employ more than a dozen apprentices within Moray Council across a number of job roles, and whilst we've been taking steps to formalise our apprenticeship opportunities, this area of work will remain under review until later in the year as we concentrate on the budget process ahead of February's budget-setting meeting.
North East Labour MSP Lewis Macdonald said: "Permanent staff who are trained and paid to the appropriate level are bound to be a better use of public money in the long run than agency staff, but of course councils need to have the money to employ staff in the first place.
"These figures show how irresponsible the Scottish Government has been, driving down funding for councils across the country, at the expense both of permanent jobs and of high quality public services.
"Ministers need to give local councils the money they need to make the right decisions for the communities they serve."