Watch as Moray village marks age old tradition of Burning of the Clavie
By
Gregor Aiken
January 11, 2019, 8:51 pm
Updated: January 12, 2019, 12:38 am
Revellers gathered in Burghead to celebrate the ancient fire ritual that involves carrying a collection of split casks set alight through the Moray village.
The 1,600-year-old tradition draws in huge crowds with thousands of people flocking to the streets to watch what is one of the most unique and eye-opening fire festivals in existence.
With a roar and a shout from the crowd lining up on Granary Street this year's festival began.
The fire was struck outside the house of the Clavie King, Dan Ralph, who ensures that the ritual remains as untouched by modernity as possible.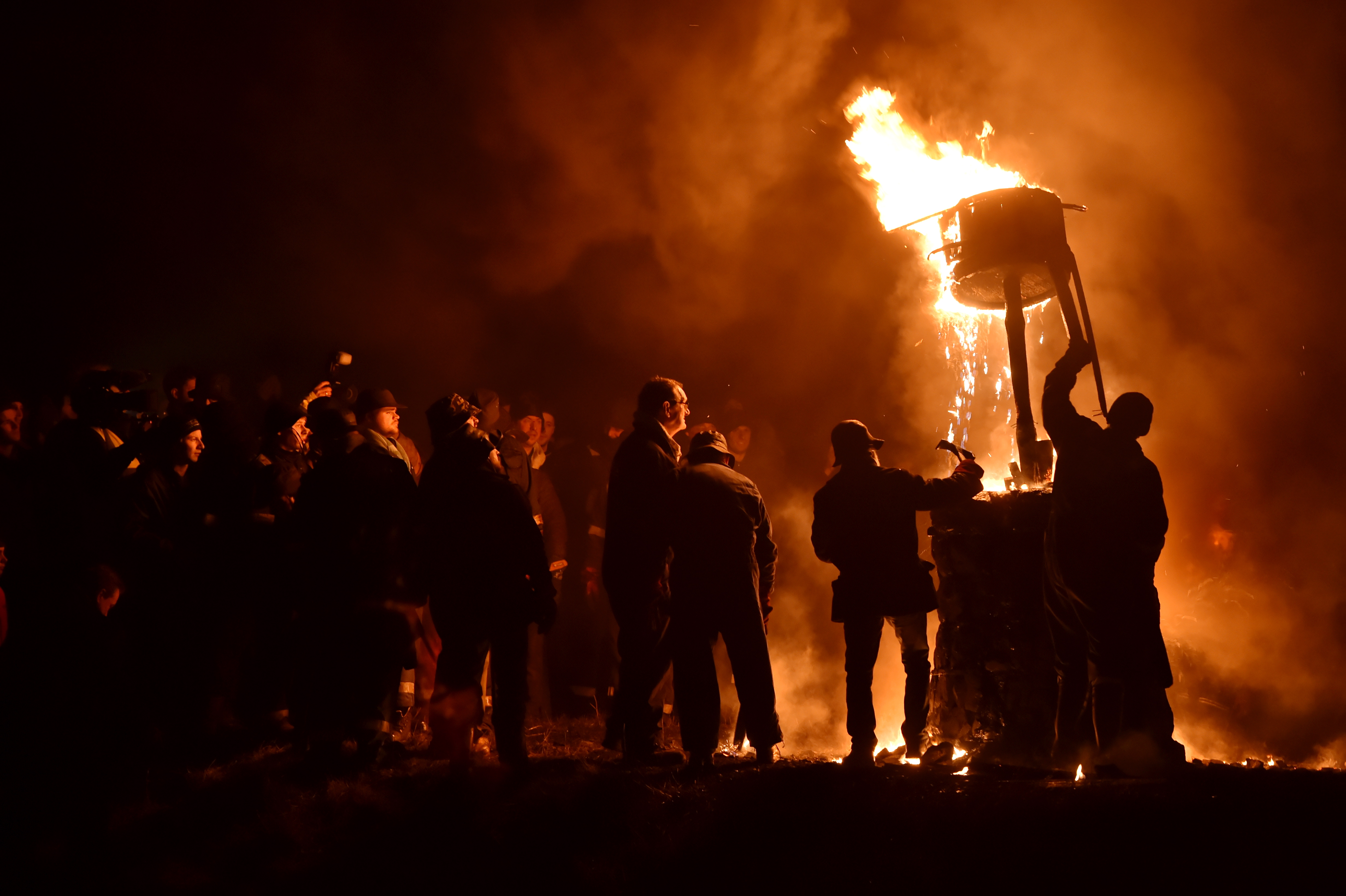 Long-standing members of the community, called the Clavie Crew, then carried the flaming barrel full of staves around the village following the outline of the ancient Burghead settlement.
Along the route the crew would occasionally stop to stoke the fire and change the carrier. Members of the crew also passed out parts of the barrel on the walk around Burghead – possessing parts of the Clavie is said to bring good luck for the coming year.
Atop Doorie Hill on the ramparts of the town's ancient fort known as The Douro, the burning cask dripping with molten tar found its resting place.
The Clavie is then fuelled and left to burn, turning the sky a sinister orange as flames lift ed into the night.
Some believe the smoke and fire wards off evil spirits.
The blackened staves from the Clavie are then gathered and later placed in the chimneys of Burghead, some say to prevent spirits and witches from descending and emerging from under the mantelpiece.
The history
The fiery Burghead ritual celebrates Hogmanay according to the Julian calendar by torching a 100kg cask filled with tar and wood that is fastened to a post and marched through the village.
It is believed the tradition originated around 400AD, when the village was the capital of the old Pictish kingdom.
We are live at the Burning of the Clavie in Burghead to celebrate the New Year!

Posted by The Press and Journal on Friday, 11 January 2019
The term Clavie likely comes from the Scottish Gaelic cliabh which has a similar pronunciation and can refer to a basket used for holding combustibles.
Celebrating on January 11 stems from the introduction of the Gregorian calendar in the 18th century which caused huge outcry at the time even triggering public disorder in some villages. However, the people of Burghead simply saw an opportunity to celebrate Hogmanay twice.