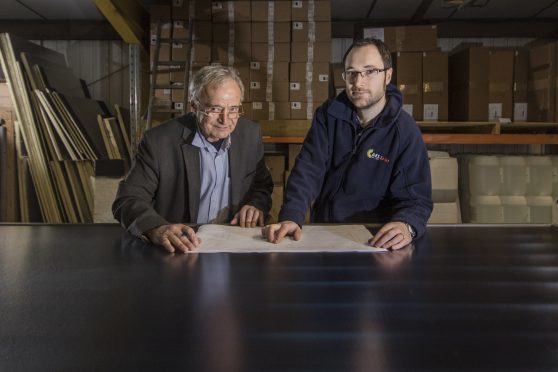 Moray MP Douglas Ross has secured a meeting between a Forres-based energy firm and UK Government ministers.
AES Solar will take part in discussions with energy ministers that will help shape the UK's future energy policy.
Mr Ross was pleased to see that the Moray business will join him in the talks.
He said: "A government consultation is now underway looking into suppliers paying small-scale green electricity generators for the electricity they put into the national grid.
"I was keen to raise this with the energy minister following an excellent visit I had to Forres-based AES Solar recently.  I sought reassurances from Claire Perry that the responses to this consultation would be listened to, after 91% of respondents to a previous consultation by her department were opposed to the ending of export tariffs, yet it looks like this will go ahead.
"I was also keen to get the minister to meet with AES Solar to learn more about the great work they are doing and listen to their concerns and I am glad she has agreed to this meeting.
Energy Minister Claire Perry pointed out that she believed the era of crude subsidies was over.
She said: "We are trying to ensure we bring forward the centralised energy that we believe is so important to this system going forward and I would be very interested in his and his constituents' views."
George Goudsmit, managing director of AES Solar, said: "The consultation shows good intentions from the government, but the devil is in the detail."