Moray Council's £2.5 million dredger has failed dramatically in its role
By
David Walker
January 10, 2019, 8:58 am
Moray's Council's £2.5million dredger has been labelled a "dramatic failure" two years after it was launched to much fanfare.
The MV Selkie was purchased by the authority amid hopes that it would save them money, while generating cash through hire.
However, it has been mired in controversy ever since, with reports of staffing problems and concerns being raised about how often it has actually been out to sea.
Now, chairman of the Hopeman Community Association and former Moray councillor Dennis Slater has claimed that the whole project has "failed dramatically."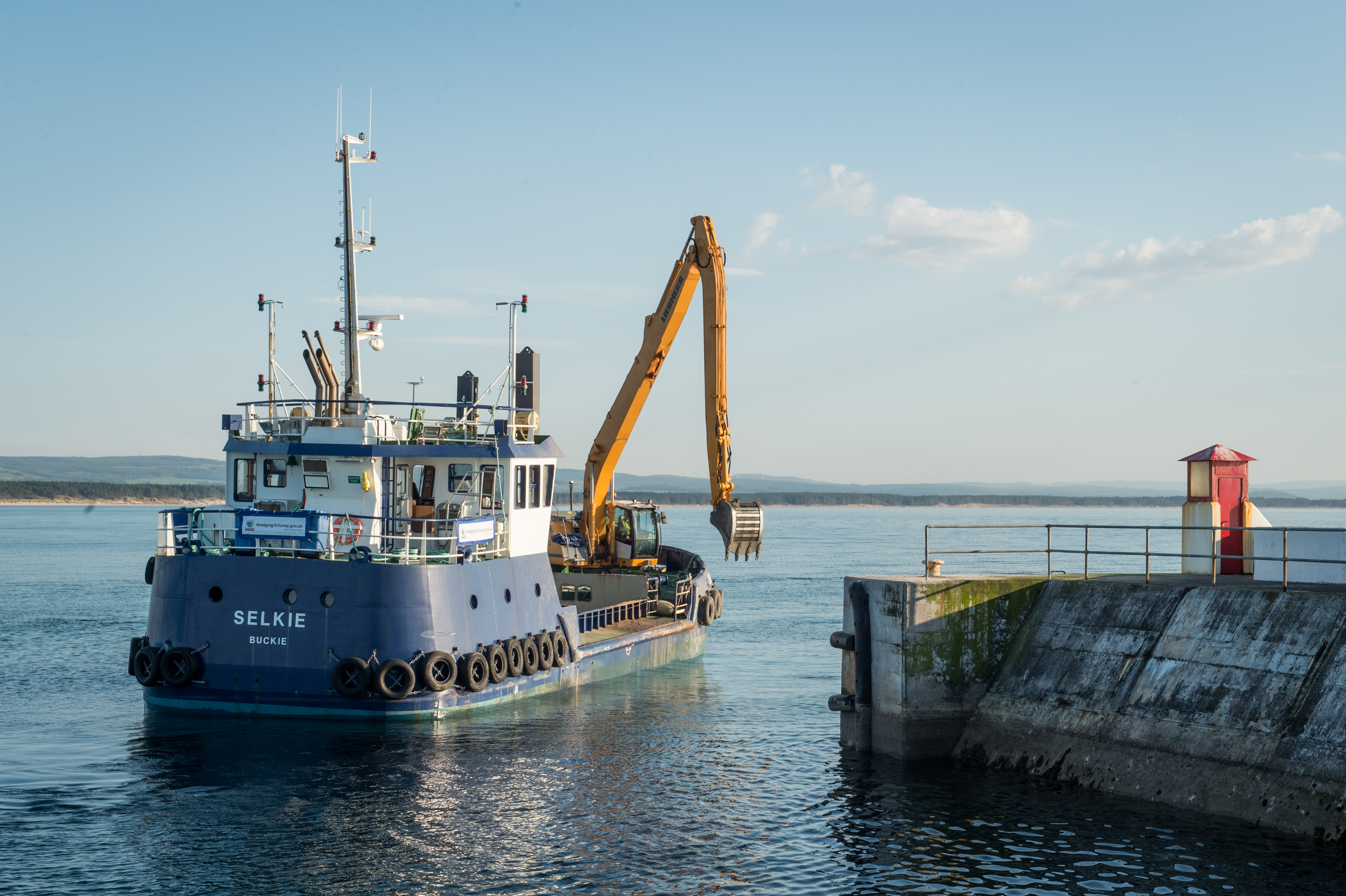 He said: "This was meant to be a £2.5million dredger built to dredge our local harbours and also to pick up contracts from other authorities but it has failed dramatically.
"This situation of the vessel not performing to it capabilities is now entering into a third year and there has always been a steady stream of excuses from council officials.
"Either the crew are off ill, or the skipper is off ill, or they have to be elsewhere at other jobs or the weather is not suitable.
"This vessel is built supposedly to be a great asset to the council and if used well it could have brought in well-earned money to a council on the verge of bankruptcy."
The Selkie has been marooned at Buckie harbour for the last four months due to problems recruiting a new skipper.
Figures published by Moray Council revealed the dredger was active for only 68 days between April 2017 and March 2018 at Buckie, Burghead, Findochty, Portknockie and Whitehills, near Banff.
It has only dredged Hopeman harbour once over the last few years, meaning that salt and sand has built up at the entrance-way to the harbour and to the inner harbour as well, causing access problems.
---
>> Keep up to date with the latest news with The P&J newsletter
---
Burghead harbour has suffered the same issue, with the Press and Journal revealing fishermen working out of there were concerned about their livelihood due to this.
One vessel there, the Just Reward was grounded for 11 hours at the entrance until other boats managed to drag it out.
Mr Slater was a fisherman for 30 years in Hopeman and is concerned about the fishermen and boat owners in his village.
He said: "Surely all our taxpayers in Moray deserve better.
"All our fishermen and pleasure boats leaving and entering the harbour need to know about the safety risk they are undertaking.
"The dredger is a £2.5million white elephant."
A report is currently being written about the dredger by council officials and will highlight if the Selkie is value for money.
A Moray Council spokesman said: "The dredger has had two years of operation – Hopeman was dredged in year one.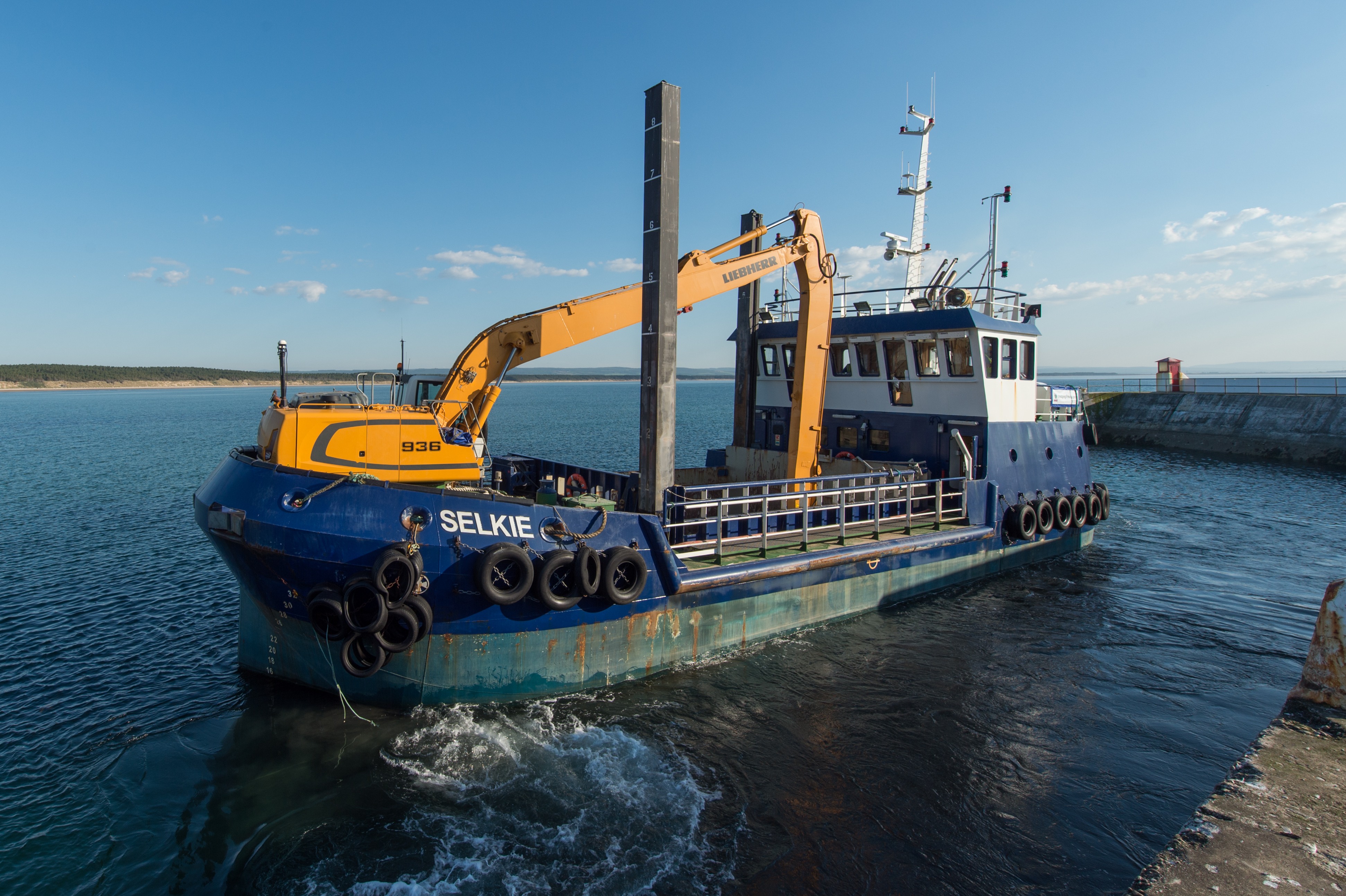 "In 2018 we had work outwith Moray and in August and September weather and tide conditions prevented our planned return to Hopeman.
"At that time Mr Slater praised our efforts to try and undertake the work in such difficult conditions – we're disappointed he now takes a different view, but we will be back at Hopeman as soon as possible before the start of the season."