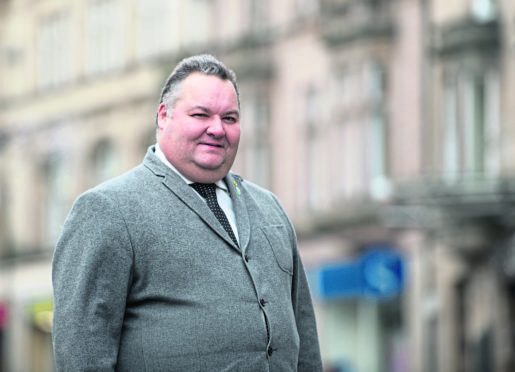 Residents of Moray have vented online after being slapped with the council's bill to pick up garden waste.
The cash-strapped local authority announced last year that it was planning to bring in a £36 levy for collecting garden waste as of April 1.
Officials have stressed the collection of green refuse bins, food waste and recycling bins are not affected by the change.
But householders who received a letter outlining the changes wasted no time in sharing their frustration on the council's social media pages.
Fran Mitchell wrote: "Absolutely disgrace. It's not our fault MDC are in debt through bad choices so why are you robbing even more money from us. Council tax payments cover refuse collection … Farcical."
Anne Anderson was worried that elderly people were being held to ransom by the council.
---
>> Keep up to date with the latest news with The P&J newsletter
---
She wrote: "Moray Council, what do the elderly and those without transport do? Not all recycling centres are on a bus route. They don't have any options. They only have 'permit.' They may not have private transport due to health or possibly wealth issues."
There was also confusion about how the council would differentiate the garden waste from the food waste, as they all go into one brown bin.
Adam Wagstaff commented: "Moray Council, my brown bin will be collected if it contains food waste, but if there's any grass cutting it'll get left? What's the thinking in that."
The garden waste charge was first introduced in Moray Council's budget cut proposals, as a measure that would go towards saving the cash-strapped local authority money as they face a deficit of over £9 million.
A £36 annual charge for garden waste will save them £690,000 over 2019-20 and £30,000 over 2020-21.
Moray Council leader Graham Leadbitter insisted it is an important and necessary step in their money saving proposals.
He said: "The council has a statutory duty to collect general , recyclable and food waste but this statutory duty does not extend to garden waste.
"If you use your brown bin for only food waste and not garden waste then a permit is not required but if there is no permit and garden waste is mixed with food waste then the bin will not be emptied until a permit is obtained.
"Due to budgetary pressures we are having to make some very difficult decisions and there are more difficult decisions coming in the next few weeks. In particular non statutory services have to be looked at very carefully in order to protect those services that legally we must provide and protect."
Anyone wanting to guarantee they receive a permit before April 1 must apply before February 28.