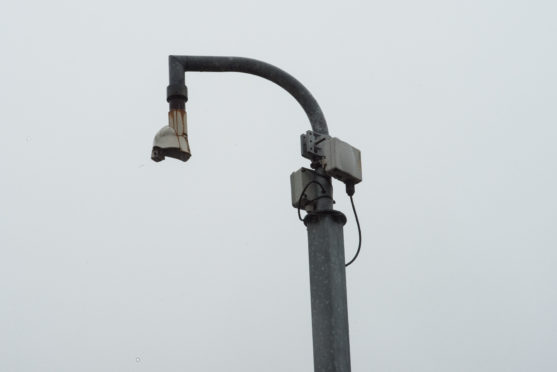 A crime-busting CCTV camera in a Moray town that did not work for months is now out of action again – just weeks after being repaired.
The equipment at Regent Square in Keith was disabled for several months after access to its power supply was interrupted.
The disruption coincided with an increase of offences in the immediate area due to the belief that criminals were aware they were not being monitored – despite an increase of police patrols.
Now, less than a month after the camera become operational again in December, the area is no longer monitored again after it was removed by Moray Council for repairs.
---
>> Keep up to date with the latest news with The P&J newsletter
---
Yesterday, the authority insisted the disruption was only temporary and the equipment would be returned as soon as possible.
Moray MP Douglas Ross said: "After being out of action for several months, local residents were understandably delighted that the CCTV cameras were back up and running.
"To have them available to the police, acting as both a deterrent and to aid any investigations into criminal behaviour, was a boost for the town.
"It's extremely disappointing that, after just a few weeks of operation, the cameras are now out of action again."
Mr Ross has urged the council to ensure there is a maintenance programme in place for the camera to reduce the chances of it having to go offline again.
Footage from the camera, which is maintained by the council, can be monitored live by officers at Elgin police station.
Jane Wilson, a member of the Fife Keith action group, had been delighted to learn the camera was working again to aid efforts to curb nuisance drivers and vandalism.
She said: "The cameras naturally make a huge difference to the policing of this town, which is why it was vital to get them up and running as quickly as possible.
"Many people were continually complaining at the lack of cameras, especially residents extremely worried equally about dangerous boy racers and antisocial behaviour."
A Moray Council spokeswoman said: "The camera has been taken down for repairs. It will be back as soon as it is serviceable again."