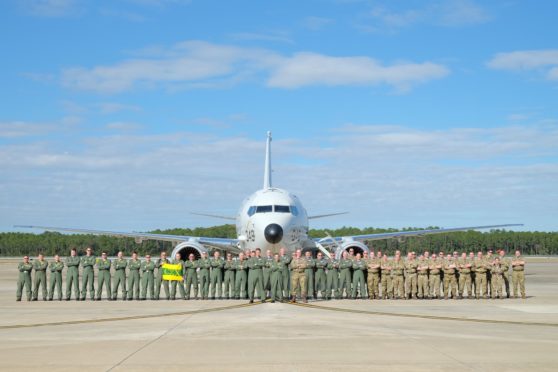 The first personnel who will work on a new fleet of RAF planes that will be based in the north-east have arrived in the US to begin training.
Crews from RAF Lossiemouth will spend the next six months in Florida to become familiar with the P-8 Poseidon aircraft.
The first of the submarine hunting spy planes will be delivered to the RAF later this year ahead of it transferring to Scotland early in 2020.
The deployment to the US includes members of the RAF's seedcorn programme, which includes personnel who worked on Nimrod aircraft previously based in the north-east at RAF Kinloss.
The nine aircraft that will be based in Moray will be tasked with monitoring activity under the surface of the water surrounding the UK.
Defence Secretary Gavin Williamson said: "As the ice melts and new shipping routes emerge, the significance of the High North and Arctic region increases.
"Russia, with more submarines operating under the ice and ambitions to build over 100 facilities in the Arctic, are staking a claim and militarising the region. We must be ready to deal with all threats as they emerge."