A Speyside distillery is preparing to release the oldest whisky ever bottled on its historic site.
The 70-year-old cask from Glen Grant in Rothes was filled in 1948, six years before barley rations were lifted following World War II.
The spirit has been nurtured by Gordon and MacPhail for the seven decades – initially at the distillery before it was moved to the firm's Elgin warehouse in the 1960s.
Now just 210 bottles of the whisky have been released for sale with a recommended price of £17,500 each.
Stephen Rankin, Gordon and MacPhail's director of prestige, explained that he was the fourth generation of the family to watch over the cask.
He said: "My great-grandfather, John, selected the first fill Sherry butt in 1948 to fill with new-make spirit from Glen Grant.
"My family has patiently watched over this cask, regularly monitoring and sampling the whisky, recognising the right moment to bottle it at its ultimate peak.
"This masterpiece epitomises the skill and craft involved in matching a cask to new-make spirit, as well as our dedication to creating unique and intriguing whiskies."
The whisky will go on sale from specialist whisky retailers across the UK.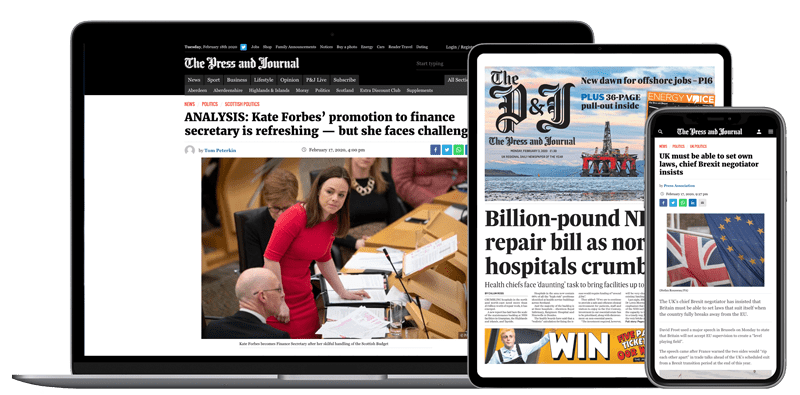 Help support quality local journalism … become a digital subscriber to The Press and Journal
For as little as £5.99 a month you can access all of our content, including Premium articles.
Subscribe