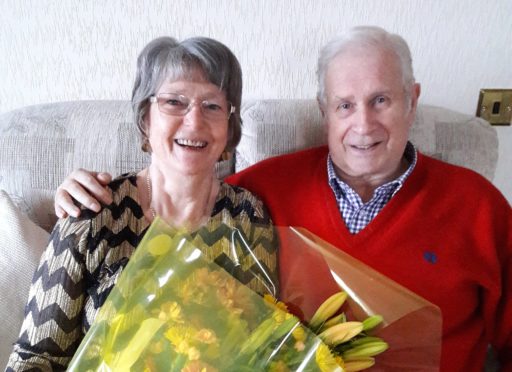 An Elgin couple who had a "very difficult" time last year are delighted to have won the top prize in P&J's Cash Giveaway.
Retired administrator Fiona Oswald, 71, said she was still letting the news "sink in" after finding out she was the lucky winner of £2,019.
She plans to spend some of the money on a weekend away with husband Robert, 75, as a belated golden wedding anniversary treat.
"We didn't have a big party," said Mrs Oswald. "Robert took ill just before our golden wedding, so we didn't really do much for it.
"He had a heart attack at Aberdeen airport when we were just coming home from a month in Spain – he just keeled over when we were waiting for our bags.
"He was a goner before he hit the floor – but we were very fortunate there was a defibrillator there – we found out later he was shocked seven times before they got a spark out of him.
"He also suffered a brain injury due to falling to the ground – and then a few months later had to have one of his kidneys removed. So the last year had been very difficult.
"He is now getting back to his full fitness.
"I'll be careful with this little windfall, but I think we will go over to the west coast for a few days – especially as Robert has just got his driving licence back. We have been put off going abroad again."
The couple have lived in Elgin since moving up from the East Neuk of Fife in 1983.
They have two children, Gillian and Kenneth who Mrs Oswald said they would be treating to a "nice meal" next week.
She added: "I'm just so chuffed to have won – I have never won anything like this before."
Other readers who won £100 in the final rounds of the competition – which asked a simple question each day – were: Maureen Cruicksank, of Maud; Christine Stewart, of Lossiemouth; Doreen Polson, of Beauly; Brian Fowler, of Aberdeen; and Grace Hendry, of Mosstodloch.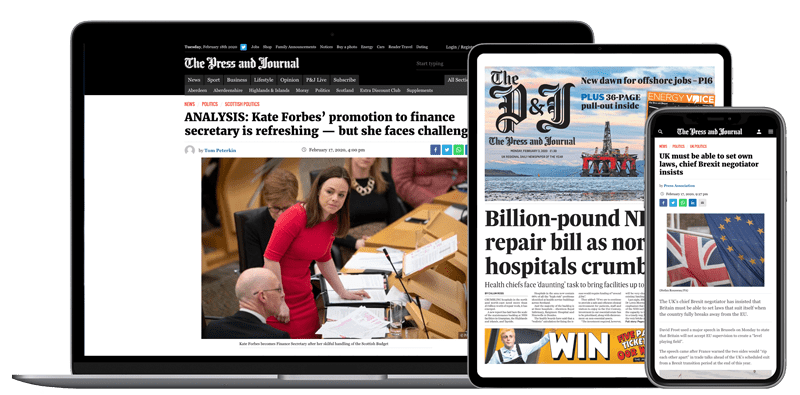 Help support quality local journalism … become a digital subscriber to The Press and Journal
For as little as £5.99 a month you can access all of our content, including Premium articles.
Subscribe