Haggis-flavoured ice cream? It's certainly unusual but the way this 84-year-old Moray man describes it will catch you off-guard
Ice cream and haggis is a difficult combination to blend but a Moray ice cream parlour hit the jackpot after one of its customers described their attempt as "better than sex".
Fochabers Ice Cream Parlour is determined to get in the mood for Burns Night and put together a themed flavour featuring haggis, whisky sauce and haggis tattie scones.
It doesn't sound immediately appealing but bear with us, because it certainly struck the right chord with one of their customers.
In our video above, the parlour's ice cream maker Sheila Gray describes how it came together and it's worth sticking around to the end to see the first review.
Sheila said: "I made my own homemade tattie scones, rippled the tattie scones through it, put in some extra haggis for good measure and a whisky sauce.
"We think it's delicious."
Fochabers man Charlie Armour agreed and the 84-year-old went one further by adding: "It's better than sex."
On regular customer Charlie's unexpected compliment of her ice cream, Sheila laughed: "He's quite a character, isn't he?"
It's not for us to comment on the experiences that Charlie, a seasoned man of the world, has had.
But you'll struggle to get a better review than that.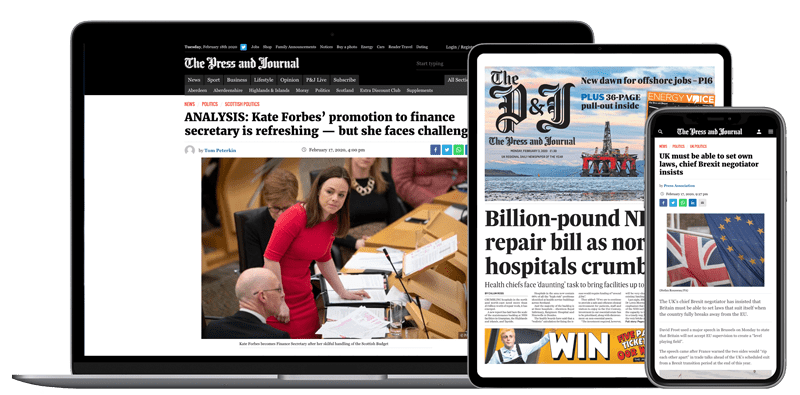 Help support quality local journalism … become a digital subscriber to The Press and Journal
For as little as £5.99 a month you can access all of our content, including Premium articles.
Subscribe