North-east's best bothy ballad performers to descend on Elgin
By
David Walker
January 31, 2019, 7:23 am
Traditional north-east farm songs will take centre stage next week in Elgin as the 37th bothy ballads competition comes to town.
The five best performers from throughout the region will be participating in an attempt to win the prestigious porridge bowl and spurtle trophy.
They will compete to be crowned the "champion of champions" and become the north-east's best farming song performer.
The defending champion is Joe Aitken, from Kirriemuir, whose victory last year made him the first six time winner of the coveted trophy.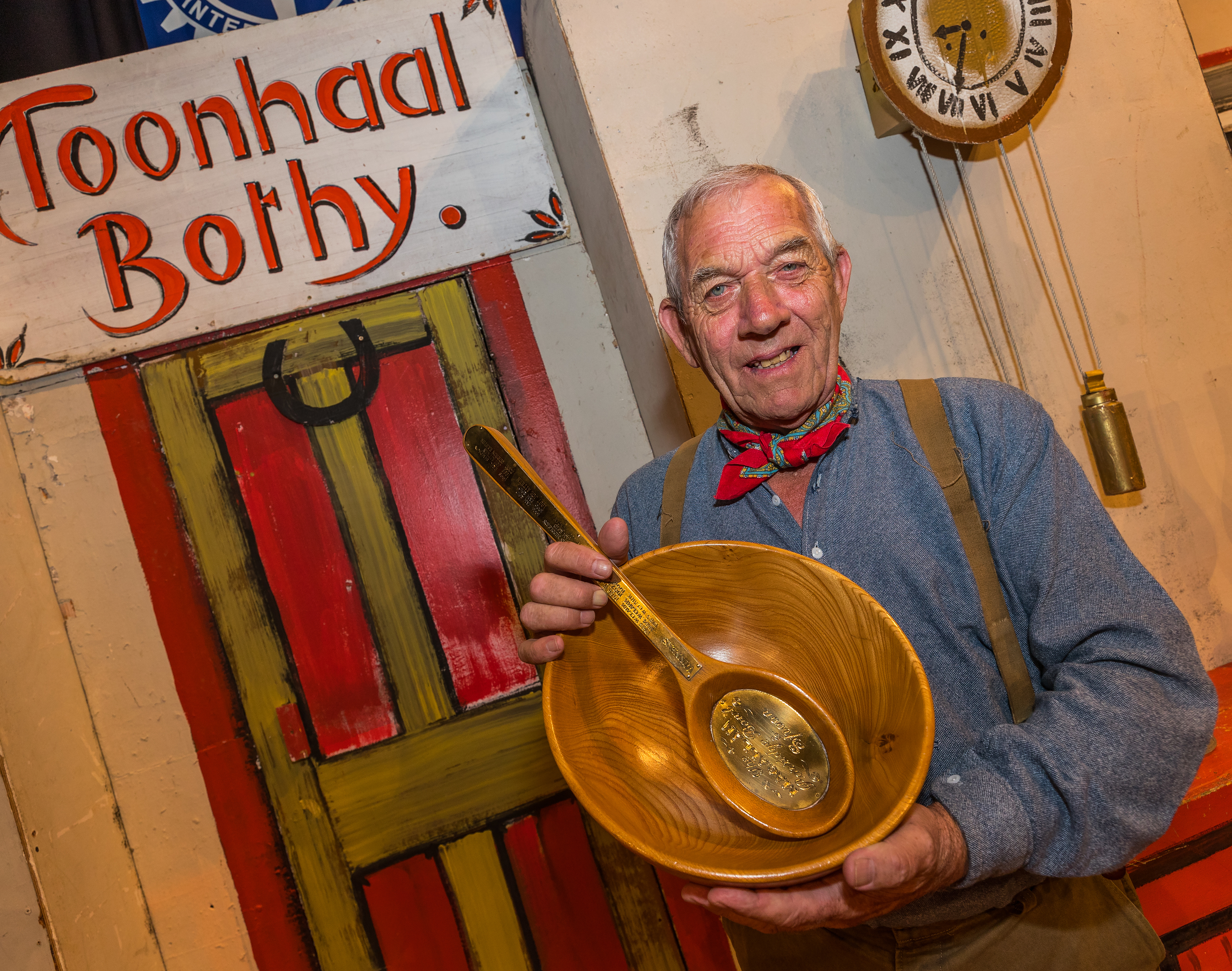 While hoping to extend that record, he insisted the whole competition was incredibly friendly.
The 74-year-old said: "I was fair chuffed last year when I won as it is always a great night.
"I was kind of brought up with the bothy ballads as my father used to sing them about the house as he belonged to the north-east his entire life.
"I picked up the songs from him, although he would never have competed on a stage, but I heard them when I was a bairn and continued them on."
---
>> Keep up to date with the latest news with The P&J newsletter
---
Mr Aitken believes that the traditional music competition is important because it highlights the social history of farms dotted about the rural areas of Scotland.
He said: "A lot of the songs are different as they are sung on particular farms and can range from love songs to other topics.
"Some of them are love gone wrong songs but there is a bit of local politics in there as well."
The bothy ballads competition always takes place at Elgin Town Hall and is the culmination of a year-long series of events.
The winners of the Aberdeen, Keith, Kirriemuir, Turriff, Falkland and Strichen competitions will join Mr Aitken at the season finale.
Geordie Murison, Hector Riddell, Moira Stewart and Allan Taylor will be challenging him for the title, with Mr Riddell previously winning it five times.
It is organised by the Elgin Rotary Club and one of the team members behind its success, George West, is looking forward to a packed out event.
He said: "The competition is definitely a factor in keeping the tradition alive and is a really good culmination of a years worth of events."
It will be held on Saturday, February 9 at 7pm and tickets can be purchased from Elgin Library.