Firm behind Sutherland spaceport to open base in Moray
Spaceflight company Orbex has opened its headquarters and rocket design plant in Moray, with the promise of up to 150 new jobs for the area.
At yesterday's opening event at the Forres facility, the firm unveiled the first full prototype of the Prime rockets it plans to launch from a proposed spaceport in Sutherland.
Orbex also revealed the identities of customers who have signed up for satellite launches from the site on the A 'Mhoine peninsula, starting in 2021.
Chief executive Chris Larmour said the firm aimed to hire about 40 staff this year, then grow its workforce up to 150. A small number of workers are expected to be based at the launch site.
On its maiden flight, a Prime rocket powered by "clean burning" fuel will carry an experimental payload from Surrey Satellite Technology in the first demonstration of "end-to-end" UK launch capability.
Orbex has also been chosen to carry out launches for Swiss-based Astrocast, which plans to send 64 nanosatellites into orbit to develop a planet-wide Internet of Things network, while Spanish firm Elecnor Deimos wants it to launch up to 20 satellites.
Mr Larmour said: "Since the announcement in July 2018 that we had been chosen to launch from the Sutherland spaceport, Orbex has been on an incredible journey, largely behind-the scenes. That is changing, as we publicly reveal the company's technical and commercial momentum.
---
>> Keep up to date with the latest news with The P&J newsletter
---
"Not only do we have a full engineering prototype of the complete stage two of the Prime rocket, but also a growing roster of customers hoping to be among the first to launch satellites from Scotland."
He added: "There are only a handful of private launcher companies globally that have practical experience in the design and production of micro-launch vehicles, and even fewer that have combined those skills with sufficient funding and the commercial contracts to execute on their plans.
"We are looking forward to the next steps in our development from our new home in Scotland."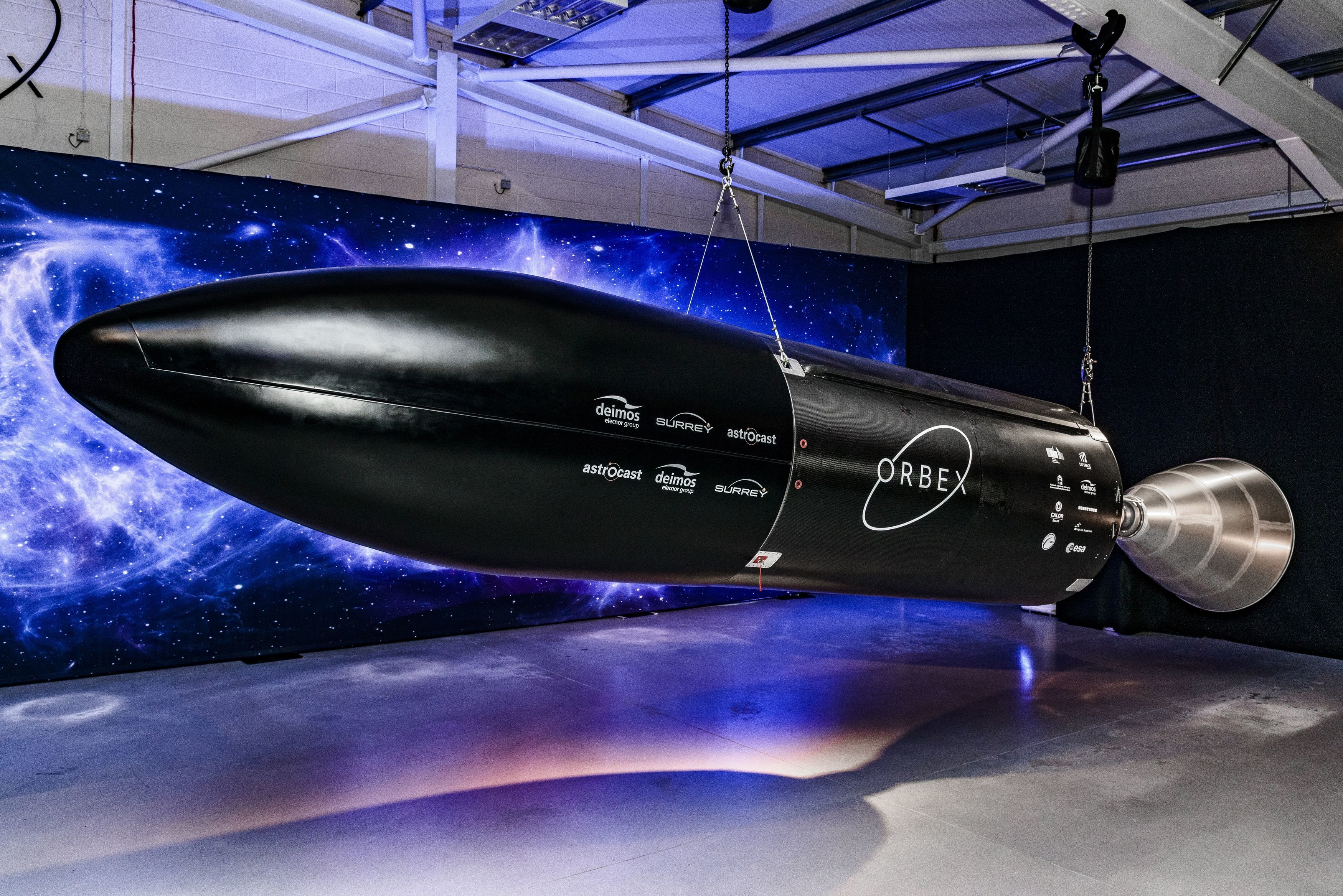 UK Space Agency chief executive Graham Turnock, who was at yesterday's event, said: "Orbex's new rocket design facility brings Britain one step closer to having its own domestic commercial launch capability, and firmly positions the UK as Europe's frontrunner for those looking to Earth's orbit and beyond for new opportunities.
"The new facility and future spaceport operations will help unlock vast economic and societal benefits, not just in Scotland but right across the UK."
Innovation Minister Ivan McKee said: "The new Orbex facility at Forres is an incredibly welcome development for Scotland's space sector. It brings us one step closer to reaching our ambitions of hosting the first orbital launch facilities in Europe and will complete our full offering to build, launch and operate satellites right here in Scotland.
"As a country, we are already punching above our weight in the space sector. Not only has Glasgow designed and built more satellites than in any other city in Europe, a recent UK Space Agency report highlighted that Scotland has the third highest employment in the sector with over 7,500 employees. This latest development will help us achieve our ambition to grow Scotland's space sector into a £4 billion industry by 2030."