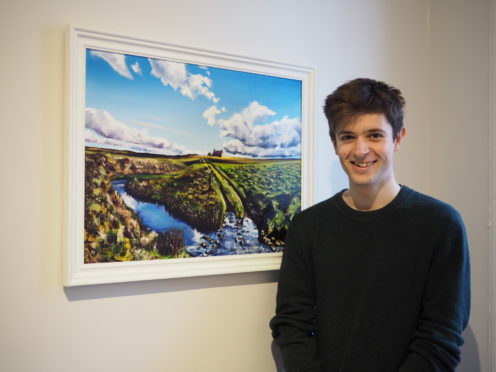 A Moray artist hopes his first ever solo exhibition will help unlock hidden secrets of the region that have been kept under wraps for decades.
Charles Fletcher is about to launch his first art and poetry show in Findhorn, which is largely inspired by the Dava Moor, a plot of land that lies between Grantown and Forres.
The exhibition is called "Where have they gone, the people who lived here?" and is showing at the Moray Art Centre throughout March.
It is a collection of art work and poems that tells the story of abandoned buildings and locations throughout Moray – and the Strathspey region in particular .
Mr Fletcher is originally from Grantown and has been working on this project for a couple of years while at university in Edinburgh.
The 25-year-old hopes the collection will inspire local people to tell their own previously unknown tales of living in the area.
He said: "From just living in the area, I came across lots of empty and abandoned buildings and I have always been fascinated about why their owners left them behind.
"There are some beautiful locations on the Dava Moor of empty and disused buildings and I used to pass by them going somewhere else and I wanted to find out more about them.
---
---
"I'm hoping that through this exhibition some people come forward with their own personal stories about these specific places that are easily recognisable."
The exhibition is a mix of oil paintings of landscapes with poetry underneath it serving as a narrative about what happened to the people who lived in the buildings depicted.
It aims to make people think about why places are depopulated and in turn prompt them to see possibilities for repopulation in the future.
Mr Fletcher is a self-taught artist and is looking forward to his first solo show.
He said: "This exhibition is quite a few years in the making and I'm excited to see everything put together on a larger scale.
"Most of the research I have done into this topic has been accidental, just through archives and talking to people locally."
The exhibition takes place at Moray Arts Centre from March 5 until March 31.
Anyone who has memories of the Dava Moor can email Mr Fletcher at charlesfletcher317@gmail.com.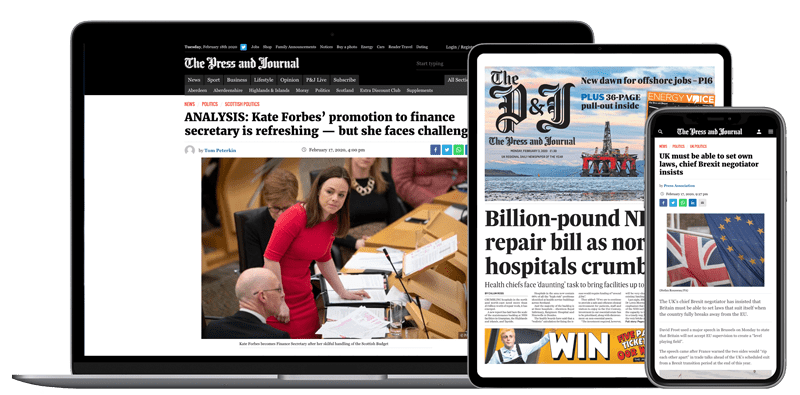 Help support quality local journalism … become a digital subscriber to The Press and Journal
For as little as £5.99 a month you can access all of our content, including Premium articles.
Subscribe