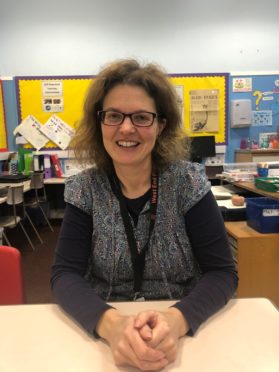 A week-long campaign will be run in Moray to encourage people considering a career in teaching to get the right qualifications.
The region has struggled for years to recruit staff to fill classroom posts – raising the possibility of children having to be sent home from school.
The number of vacancies dropped at the beginning of the current academic year by nearly half the previous year's total.
However, a series of initiatives, including a new recruitment video, have been devised to help drive down the figure even further.
And now, the council and DYW (Developing the Young Workforce) Moray have teamed up for an initiative this month to guide prospective teachers towards relevant courses.
As part of the campaign, an event will be held at Moray College UHI with representatives from the institution and Aberdeen University, who both offer teaching qualifications.
Case studies, featuring current members of staff will also be used online, to show prospective teachers how others have found their first experiences in the classroom.
Haylee Burns studied for her post-graduate teaching degree over two years instead of one while continuing to run a business from home.
She said: "For me, that was a brilliant way to do it. I could still be a mum and run my business while I studied in the evenings.
"Two years is a lot more manageable than one as I was able to develop with the qualification and take it all in.
"I was at Logie Primary School for my NQT (newly qualified teacher) year where I had a fantastic mentor who helped me develop my teaching craft."
Lindsey Stanley, Moray Council's business support team manager, has welcomed any campaign which offers a boost to teacher recruitment.
She said: "The benefit of having Moray College UHI and Aberdeen University in the same room is that prospective candidates can find the best course for them that fits around their personal circumstances.
"The campaign has already generated interest and I'm looking forward to meeting many future teachers on the evening."
The Teach in Moray evening will be held on Wednesday, February 20 at Moray College UHI from 5.30pm to 7.30pm.