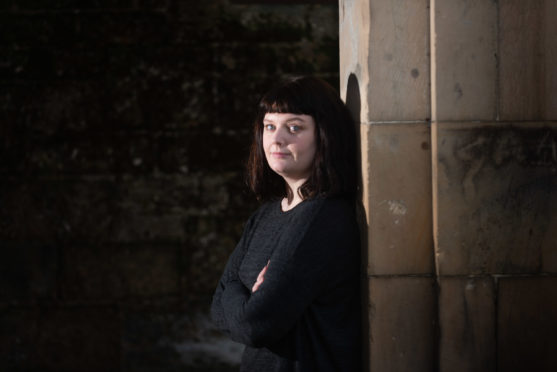 For four years Lauren Aitchison was repeatedly punched, choked and humiliated by her abusive partner.
The final straw that made the 30-year-old put an end to the horrific abuse came when she was told by her controlling boyfriend to "get a grip" and give up on her dreams of becoming a writer.
She had previously been coerced into passing over job opportunities, but said this latest pressure was too much.
Five years on and the Garmouth resident, who is originally from Perthshire, has agreed a deal to become a mentored author with publishers Penguin Random House.
After putting an end to the ordeal with her partner, the writer began gathering her thoughts about her experience as a victim of domestic abuse.
And now the memoir will help her fulfill the ambition that her partner had looked to force her to abandon.
She said: "My thoughts in the seconds after I was told to 'get a grip' were 'No. You're lying to me'.
"It kind of woke me up a little.
"There were other things up until then that I had believed, which I realise now weren't true, but in that moment I knew I was being lied to.
"The years since haven't been easy but I finally feel able to talk about it now.
"Part of the problem is that usually we only hear about the extreme end of the spectrum.
"I didn't realise I had been in an abusive relationship until a counsellor told me."
When Miss Aitchison shared the news about her defying the expectations of her ex boyfriend she immediately received messages from across the globe with her Tweet being seen by more than 10 million people.
Her former partner, Scott Wares, was ordered to pay her £500 in compensation in April 2017 after being convicted of carrying out regular beatings and degrading acts, including spitting on her, between 2009 and 2013.
Sheriff William Wood told him that the "violent and manipulative" behaviour was a classic case of domestic abuse and also ordered him to carry out 270 hours of unpaid work.
After leaving her abuser, Miss Aitchison moved back in with her parents before settling in Moray about three years ago.
She said: "Most books about domestic abuse are either quite hard research books or things like A Child Called It.
"A lot of what being in an abusive relationship is is quite boring. The everydayness of it becomes normalised – that's the problem we have."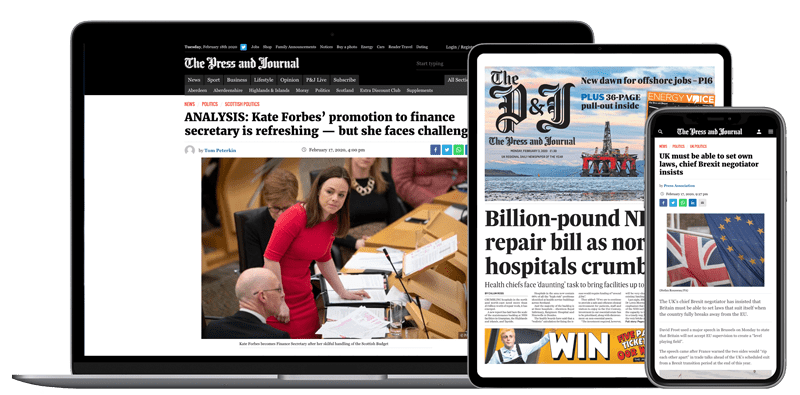 Help support quality local journalism … become a digital subscriber to The Press and Journal
For as little as £5.99 a month you can access all of our content, including Premium articles.
Subscribe