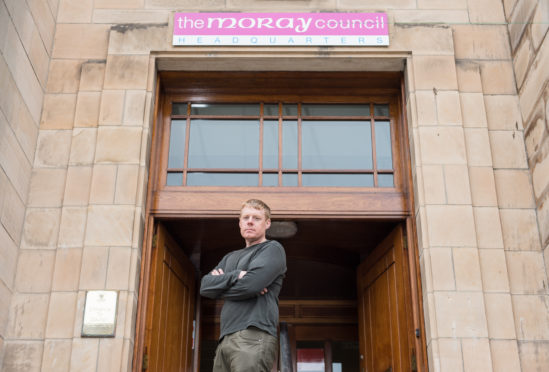 Public toilets could shut, council tax could go up 4.7% and the last of Moray's school crossing patrollers could be axed in the latest cost-cutting proposals put forward by council leaders.
The ruling administration published their draft budget yesterday, and described it as one of the "most challenging" in the authority's history.
Moray Council has already managed to reduce a £15million budget deficit to £5million, and these final proposals – which will be debated on Wednesday – have been drafted to tackle that blackhole.
The SNP-led administration has warned more than 80 jobs could be scrapped, with the last remaining lollipop men and women let go.
All public toilets in the region are now earmarked for closure, and leaders plan to make full use of the Scottish Government's nod to increase council tax by 4.7% – a move which will generate an additional £2million.
Controversial plans to increase music tuition fees by 85% have been revised, with a 20% rise now proposed.
And Active Sports, an initiative to get youngsters at school on their feet, has been saved, thanks to the successful campaign urging locals to sign up for Fit Life – which also ensured the future of Keith and Lossiemouth swimming pools.
The closure of libraries has also been taken off the table, with even Cullen and Tomintoul saved from the axe.
And Gollachy recycling centre, which had been earmarked for closure in 2020, has also been handed a reprieve. Both these were key to the Conservative group, and had been included in their opposition budget.
Council leader Mr Leadbitter admitted it had been a "challenging" time.
He said:  "The budget process that we have gone through has been the most challenging in the history of Moray Council and has been something of a rollercoaster. We have seen a very challenging budget position in the autumn become even more challenging in December.
"In the last month, we have had some welcome breakthroughs with persistent and innovative work from our finance team, support from other groups on the council backing our campaign to get more Fit Life Memberships to protect leisure services and an improved settlement from the Scottish Government.
"That hard work and a commitment to cross party working from Independent and Labour colleagues has got us through a difficult time and a balanced budget with some of the toughest options now withdrawn is very much on the cards."
---
>> Keep up to date with the latest news with The P&J newsletter
---
"If we weren't able to increase the council tax by 4.79%, then there would be further significant cuts."
Opposition group leader Tim Eagle welcomed the news about the libraries, but claimed the budget proposals did not go far enough.
"We all want the best for Moray and although this is some good news, doesn't change the fact the budget is still horrendous," he said.
"School crossing patrollers are being cut, along with janitors hours and it is a shame we are in this position."
Moray Council opposition look to reduce music tuition fees proposals
Opposition councillors yesterday welcomed the news two rural libraries will be saved, but said more needs to be done to protect the public purse.
The Conservative group believes even the reduced 20% increase in music tuition is too much, and wants it go up by 10% – while also revealing plans to do more to publicise the service.
Their draft budget also includes plans to increase harbour fees by 5% instead of 10%.
Members also want to recruit a commercial/advertising manager in the next three months to bring in more income. They believe the post, which would focus on income maximisation, could bring in £11,500 in the next financial year.
Group leader Tim Eagle said: "The sad fact is that we cannot just rip up this budget, we have a legal duty to produce a balanced budget.
"We never agreed to do a joint budget with the SNP administration and instead reflected on their proposals and we were not happy with the libraries so we fought to change that.
"This is not a win though, we think even this is terrible and so much more should be changed but the fact is our finances simply don't allow this to happen. We have argued and debated with officers as much as possible to provide a way to make these changes and we will be proposing them at the budget meeting next week."
The group's original budget amendments aimed to save Cullen and Tomintoul libraries and Gollachy recycling centre from closure, and restore Active Sports.
However, an amended SNP budget was published that gave them their wish.
Mr Eagle insisted that although these proposals had some good news, they were still "horrendous" for some.
He said: "We all want the best for Moray, and although this is a good news story, the budget is still horrendous for school crossing patrollers and janitors.
"Whilst I have always admitted that there are areas Moray Council needs to change there is no doubt in my mind that the Scottish Government have created this problem.
"At the end of the day Moray residents are facing a "pay more, get less" budget from the SNP which is an indictment of the way they have financed local government for the last 13 years."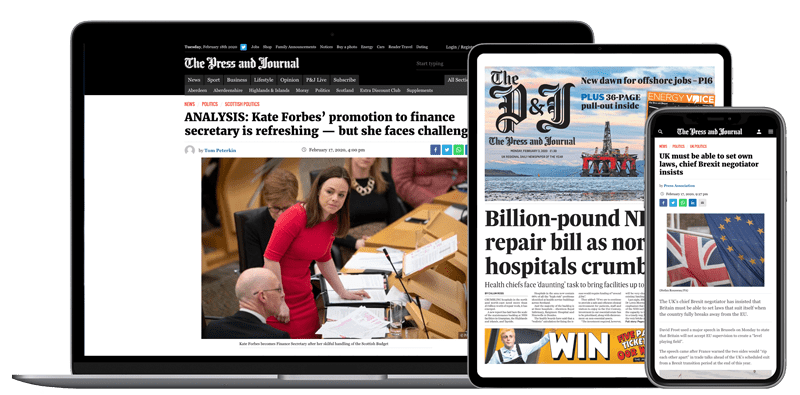 Help support quality local journalism … become a digital subscriber to The Press and Journal
For as little as £5.99 a month you can access all of our content, including Premium articles.
Subscribe