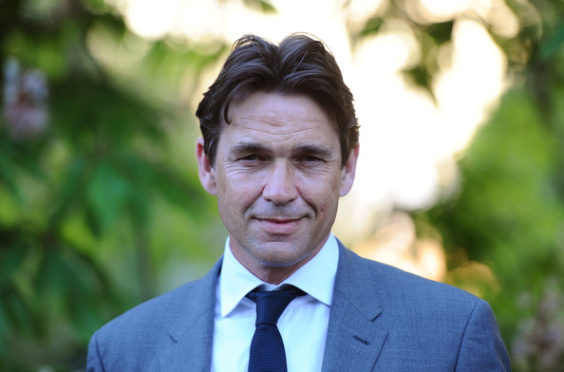 It is one of the fastest-growing neurological conditions in Scotland.
And actor Dougray Scott has witnessed first-hand the devastating consequences of Parkinson's disease and how it can affect individuals and whole families.
The star of such films as Deep Impact, Mission Impossible 2, Ever After and of numerous television programmes, has spoken for the first time about his father's battle with the illness and has urged people across Scotland to help the search for cures by taking part in one of four Walk for Parkinson's events this year.
The events are being staged at The Kelpies in Falkirk on April 11; at Chatelherault Country Park in Hamilton on May 12; at Loch Leven in Kinross on August 25; and at Brodie Castle in Moray on September 8.
---
>> Keep up to date with the latest news with The P&J newsletter
---
Mr Scott said: "My dad lived with Parkinson's for many years and I saw the terrible struggles he had and how debilitating this illness was for him.
"I saw the helplessness this created in those around him who felt powerless to alleviate his distress.
"Parkinson's UK's pioneering research is on the brink of ending Parkinson's for good and it would be fantastic if the 12,000 families in Scotland could be spared the anguish of watching their loved ones decline."
He added: "We are now on the verge of major breakthroughs, so whatever your age, ability or fitness level, please sign up to a walk for Parkinson's in Scotland and be part of the final push to find a cure."
Parkinson's is a progressive neurological condition that affects around 12,400 people in Scotland.
It has over 40 symptoms including tremor, loss of mobility and dementia and can strike people of all ages and backgrounds.
During the past four years, Walk for Parkinson's fundraising initiatives across the UK have raised more than £1.5 million for the organisation's pioneering research to find a cure for the condition.
And, although much work remains to be done, the charity believes that scientists could be close to solving the clues which will lead to the development of new treatments.
To find out more about the walks, and to sign up to one near you, visit www.parkinsons.org.uk/walk.