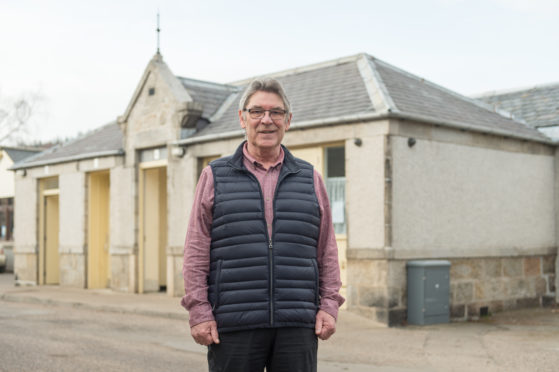 A Moray community who own and operate the only public toilet in their village have offered to give a helping hand to other communities who want to do the same thing.
The Aberlour Community Association (ACA) took over the lease of the toilets in 2016 after applying for a community asset transfer of the Speyside Visitor Centre.
They are the only public toilets in the popular tourism destination and have been run and maintained successfully by the local volunteers, with a small helping hand in terms of funding from Moray Council.
Now, with every facility in the region being given a year's reprieve so that communities can band together to take them over, Aberlour locals have invited them to take a leaf out of their book.
Hugh Fraser, chairman of the ACA, hailed the success they have enjoyed so far.
He said: "The driving force behind us taking over the building was that it used to be owned by the Speyside Way and was only opened in 2012 for two weeks, and then not at all in 2013, so we decided to take it into our own hands.
"The view from us, despite all these council announcements, is that they will always remain open as we have the ability to raise the funding to keep them open.
---
>> Keep up to date with the latest news with The P&J newsletter
---
"We are even planning to put in one of those coin-operated doors to help with operating costs."
The visitor centre welcomed 6,500 tourists through its doors last year and the community have spent more than £25,000 on refurbishments and to keep it operating.
The toilets are a huge part of that success story, as without them, tourists to the village would have to go elsewhere if they were searching for a toilet.
With other local communities being asked to take over their facilities, ACA vice-chairman Ben Hinnie insisted that they should be looked at as a benchmark for them.
He said: "They have been a big success and are very popular, as these toilets have proved to be vital to Aberlour considering the number of families who use the park.
"Other communities now have time to adopt a model to do the same as us, but they need to be warned there are lots of hidden costs involved with running the toilets.
"We are always here to offer advice to them.
"One suggestion would be all the communities banding together to purchase bulk orders from the same organisation to keep costs down."