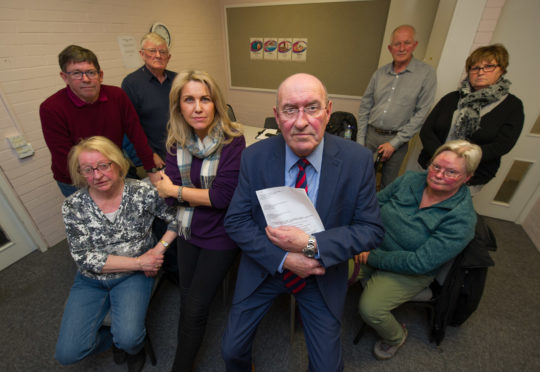 Campaigners fighting to preserve the last bank that serves four Moray communities believe the area is the "perfect example" to buck national branch closure trends.
The last counters in Lossiemouth will shut in June when the Bank of Scotland moves out of the town for good.
However, locals have refused to accept the decision and have written to other firms to ask them to consider moving to the area.
Community groups representing Lossiemouth as well as Burghead, Hopeman and Cummingtson have banded together to promote the region to prospective banks.
And they believe that the Bank of Scotland's argument for moving out due to dwindling customer numbers could soon be about to reverse.
Mike Mulholland, chairman of Lossiemouth Community Council, said: "We think any bank willing to open here would benefit from renewed support from the local population and businesses – and buck the national trend of closures.
"Moray is enjoying unprecedented growth in tourism and RAF Lossiemouth's expansion will bring an extra 500 personnel, increasing to 2,000 when you include families.
"There are five caravan parks and two marinas that are full to capacity. The area's attracting a lot of investment and the upward trend should continue for years to come."
Carolle Ralph, vice-chairwoman,  added: "We still feel that there's a case for the Bank of Scotland to remain here. We are still fighting their original decision but it's only right to encourage others too."
RAF Lossiemouth is currently undergoing a £400 million expansion that will bring with it a new wave of personnel to the region.
Construction firms in the area have already been capitalising on the economic benefits brought by the work needed to create the huge new complex needed for the P-8 Poseidon submarine hunters.
Companies in the town and the rest of Moray are also preparing themselves to benefit from extra trade when personnel begin arriving in the region.
The Bank of Scotland has pledged to begin a mobile service to Lossiemouth in order to continue to provide a service to customers that use the town's branch.