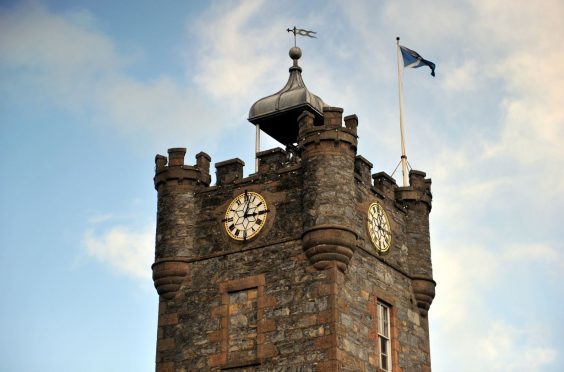 A Speyside community has been urged to have its say about the future of one of its more treasured landmarks.
Dufftown Community Association wants to take over the town's celebrated clock tower to reopen the doors on the historic building.
Last year the group got the timepieces on the structure working again after Moray Council withdrew funding for maintaining clocks across the region.
Now the campaigners want to take control of the building itself, which is currently sealed amid fears it is unsafe.
Suggestions for the clock tower put forward by the community association include a cafe, bike repair station and a community workshop – but the group has stressed no final decisions have been made yet.
---
>> Keep up to date with the latest news with The P&J newsletter
---
A consultation has been launched by the council to gather views about the possible sale, which could be for as little as £1, from locals.
Community association chairman Fraser McGill said: "We've been steadily fundraising for this for a while and there's been a lot of support.
"We don't plan on narrowing down what we're going to do with it at the moment because we want to run our own consultation to see what people would like to see in it.
"There's a lot of positivity about it but we're always needing more volunteers and help with the conveyancing."
The clock tower is currently owned by Dufftown's common good fund but is maintained by Moray Council.
Documents published by the authority explain that while not selling the building on the open market will not generate a return for the fund it will reduce the burden on its expenditure.
Last night, Speyside Glenlivet councillor Louise Laing backed the proposals to pass the tower into community ownership.
She said: "I think everybody would be happy to see it go to the community association. There's been a lot mentioned about it whether it's getting the clock working again or it being restored – there's a lot of interest in it because it's a big part of Dufftown.
"Groups outside the council have a lot more opportunities to apply for funding so sometimes it gives them a better future."
Anyone wishing to submit their views as part of the consultation should write to the council's estate services manager before April 12.