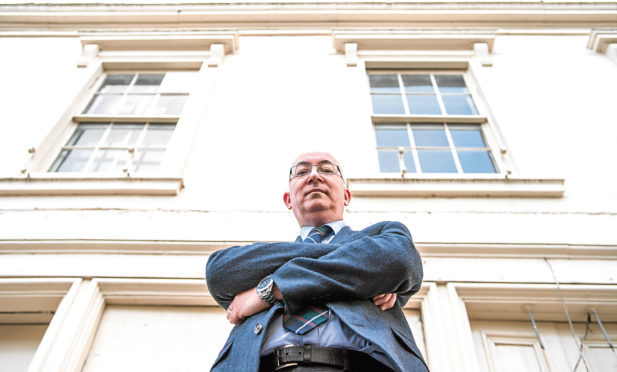 Moray Council's SNP administration has been urged to heap more pressure on the Scottish Government to get a better funding deal for the region.
A freedom of information (FOI) request submitted by local Conservatives revealed there was only one e-mail sent between the leader and the finance minister along with a reply corresponding about the budget during December and January.
Last night senior opposition members said the effort was "not good enough" at a time when school crossing patrollers, swimming pools and public toilets faced the axe.
But council leader Graham Leadbitter called the cries "laughable" – explaining it did not take account of meetings and phone calls held with Scottish Government ministers during the same period.
Conservative councillor Marc Macrae, who is chairman of the audit and scrutiny committee, said: "In recent years it has become ever more challenging to balance the books – regardless of which colour badge an administration may be wearing.
"We see funding ring-fenced for some areas while core services face a continued slash and burn approach.
"Until Moray has a council prepared to stand up for it at every level, we along with other local authorities will continue to receive a far from satisfactory share of funding."
Moray Council's financial calculations were only eased in the latest settlement from Holyrood after the Scottish Greens pressed for more cash for local government – which gave the region a £1.5million boost.
Yesterday Mr Leadbitter stressed the authority's plight of trying to save about £15million was raised repeatedly with ministers.
He said: "I've met personally with government ministers in the last few months and on many of those occasions I have explicitly spoken about the council's budget situation.
"The idea that they seem to be trying to put across is that we're sitting on our hands as an administration, which is laughable. We're in regular contact with colleagues across Scotland, with government ministers and with other councils at monthly leader meetings.
"If the Conservatives cared that much they shouldn't have walked away from the administration in June."
Conservative MSP for the Highlands and Islands, Jamie Halcro Johnston, warned of a "groundhog day" unless funding to councils was improved.
He said: "We now need all political parties in Moray to come together to persuade Nicola Sturgeon and her ministers that there is more to Scotland than the Central Belt."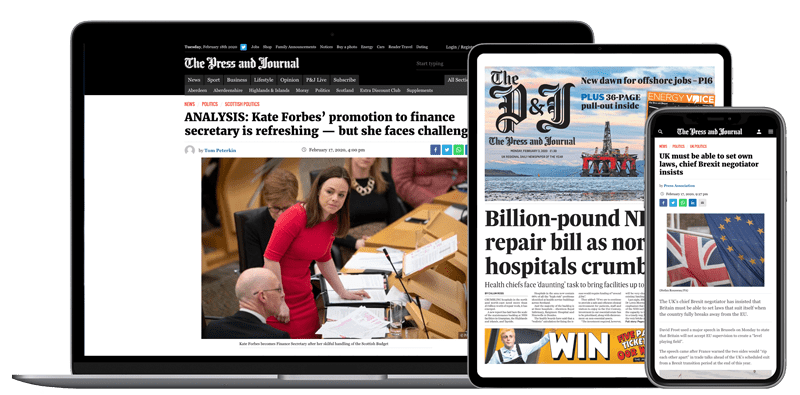 Help support quality local journalism … become a digital subscriber to The Press and Journal
For as little as £5.99 a month you can access all of our content, including Premium articles.
Subscribe