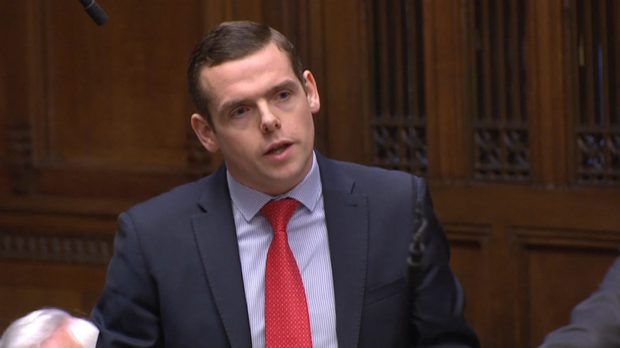 A MP has hit out over poor broadband connection in Elgin claiming the region has been "left behind" when it comes to internet.
Moray MP Douglas Ross has written to broadband provider Openreach after he was contacted by a resident of Linkwood View sheltered accommodation.
The politician discovered "inconsistencies" surrounding superfast broadband in the area, and urged the provider to make amends and provide fibre optic service to all residents at the complex.
---
>> Keep up to date with the latest news with The P&J newsletter
---
Mr Ross said: "I was contacted by a constituent who lives in a sheltered housing complex in Elgin, who told me that the broadband service he was able to access was poor yet houses nearby were able to get superfast broadband.
"I contacted Openreach to ask for an explanation and was told that the cabinet that serves the sheltered housing complex is not included in any Fibre Optic service roll out plans because it wasn't commercially viable.
"It's unacceptable that some people should be disadvantaged in this way when others, literally across the street, can enjoy the advantages that superfast broadband can offer simply because they are supplied by different cabinets."
Responding to Mr Ross, a spokesman from Openreach confirmed that the situation was being reviewed.
He said: "Openreach and Highlands and Islands Enterprise have worked together to bring better broadband to as many places as possible in Elgin – both commercially and through the publicly funded Digital Scotland project, reaching around 12,400 premises in total.
"In this particular case, many of the homes in the area highlighted by Mr Ross can now order full-fibre broadband direct to their homes, without linking to a cabinet at all.
"Unfortunately, it hasn't been possible to provide a fibre connection to the sheltered housing building within the current budget.
"This remains under review."
A recent report by Which? found that download speeds across Moray were the lowest in mainland Scotland.
Mr Ross said: "Moray is currently being left behind, with the Scottish Government's focus, as usual, on the Central Belt.
"This must change because the people of Moray deserve the 30mbps the SNP has promised and they need to tell us how they're going to deliver that when we have Openreach refusing to upgrade cabinets as I discovered in this case."