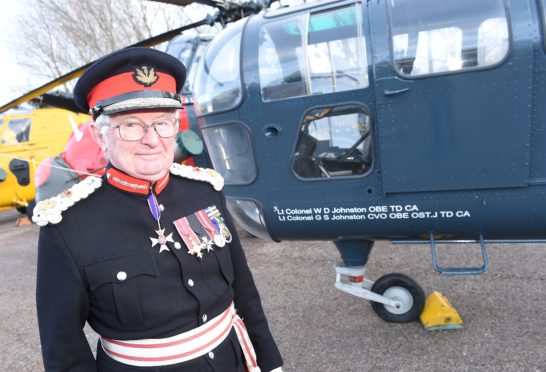 A north-east aviation centre has been granted a royal patronage to help spread its wings to a wider audience.
Prince Andrew will lend his support to Morayvia after being bowled over by the dedication of volunteers during his second visit to the Kinloss-based attraction last year.
A Wessex helicopter at the heritage centre has already been christened Duke of York in honour of the royal, who presented the group with the Queen's Award for Voluntary Service during his most recent trip.
Yesterday, Moray Lord Lieutenant Lt Col Grenville Johnston announced the prince was backing the group to an audience of supporters gathered to launch the new season.
Morayvia chairman Mark Mair described the accolade as "unbelievable" for the voluntary group, which was formed in 2011.
He said: "Prince Andrew was deeply impressed with the work of all the volunteers here when he came last year, particularly the task of delivering something of this size in Moray.
"It's going to be a massive springboard for us now in terms of attracting more funding and visitors into the future."
The group was created with the mission of saving one of the Nimrods that flew from nearby RAF Kinloss.
About a dozen aircraft now sit on the forecourt outside the attraction, which has been converted from a former school.
Last night, Lt Col Johnston christened the latest addition, a Dragonfly helicopter, in honour of his father Lt Col William Johnston, who was better known as Bill, who worked with the aircraft at RAF Lossiemouth in the 1950s when it was a Navy base.
The lord lieutenant, who has been a supporter of the centre since its creation, described himself as "proud" to unveil the dedication to his dad.
He said: "Somewhere on the walls of Morayvia there is a photograph of my father with his hands on a Dragonfly, which was the first helicopter here to rescue people at sea.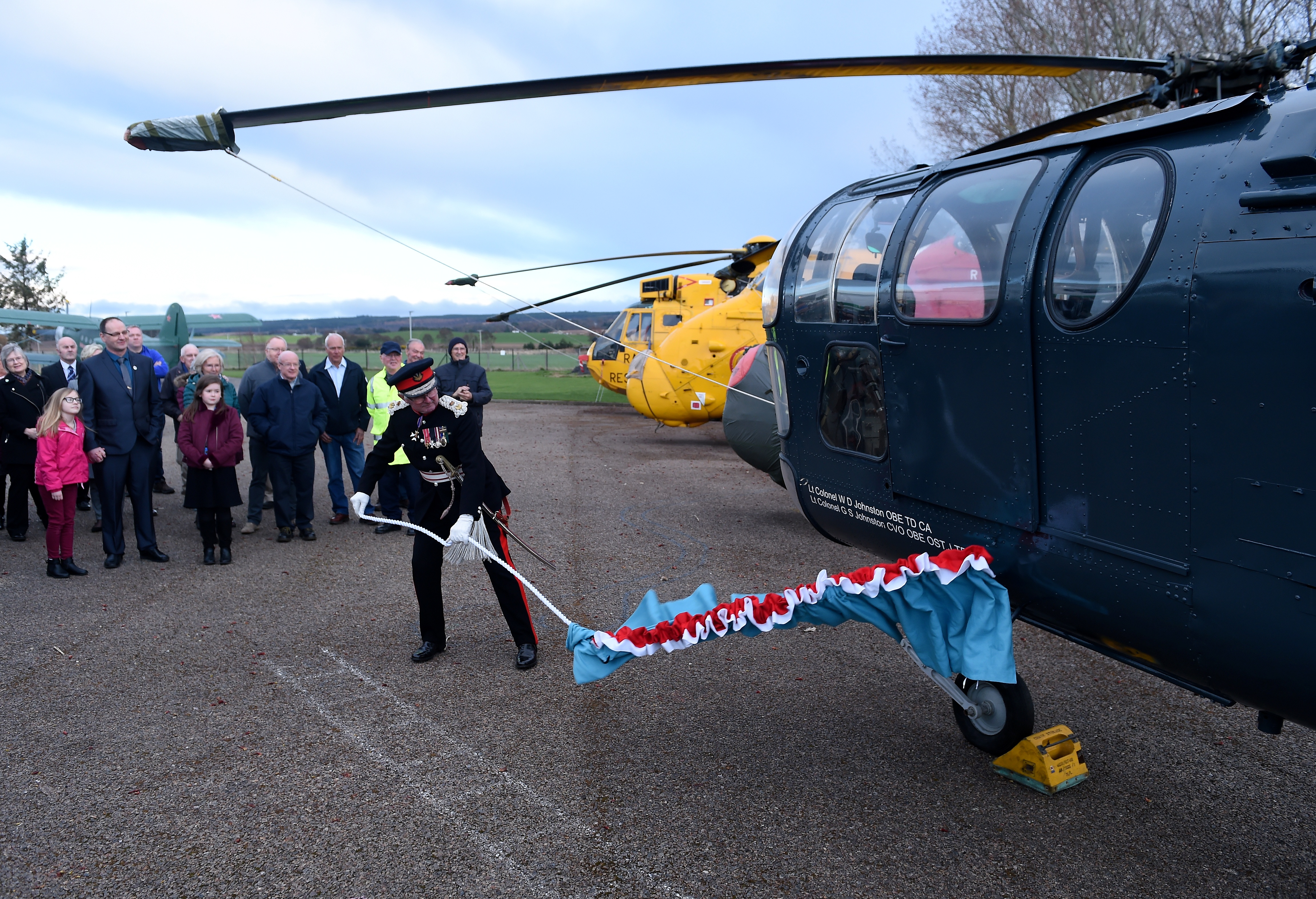 "I was fortunate enough to get a flight on a Sea King, which were the last search and rescue helicopters at Lossiemouth.
"A Dragonfly and Sea King sit next to each other at Morayvia. It means a lot to have the connection between the two of them."