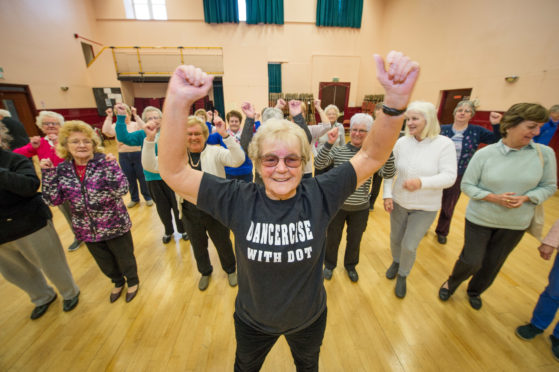 An inspirational Moray grandmother has danced her way to another massive charity donation to support a disability charity.
Dot Bremner, who lives in Elgin, is completely deaf without her hearing aid and is also partially-sighted.
However, despite her difficulties the 80-year-old travels across region almost every day to run classes featuring her own brand of "dancercise".
Yesterday, Mrs Bremner, who qualified as a fitness instructor just five years ago, handed over £1,575 to North East Sensory Services (Ness) from sessions she has run since September last year.
The lifelong dance enthusiast is passionate about the health benefits from the classes and wants to keep spreading the fun to support causes close to her heart.
She said: "I'll never stop. I go to different places every day. Looking around and seeing all the happy faces keeps me going.
"It's so important to keep ourselves going and stay active as long as we can because that's what makes life fun.
"Ness has been a great help to me providing special lighting in my house and special equipment in case of a fire."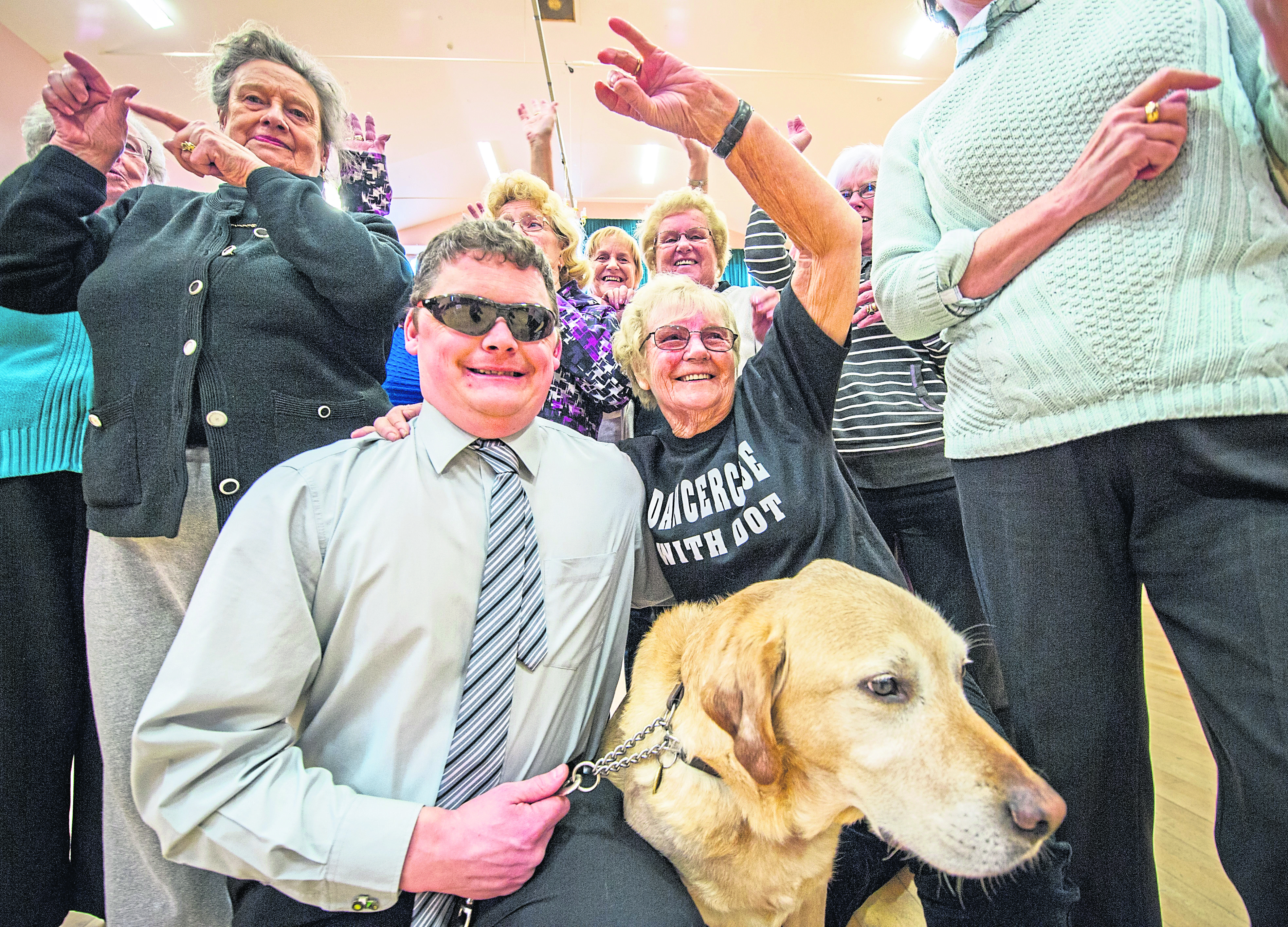 During yesterday's Ball (Be Active Life Long) group in Buckie the grandmother had nearly 50 dancers twirling to Jackie Wilson's hit Reet Petite – before travelling to Elgin to lead another group.
Dance routines devised by Mrs Bremner include the couch potato Highland Fling, the canny Can-Can and the cheating Charleston.
During a lifetime on the dancefloor she has tried her hand at styles from across the globe including ballroom, Latin and disco and now incorporates elements of all of them into her classes.
Ann Hay, an assistant community development officer for Health and Social Care Moray, said: "Dot is an inspiration to all of our other group members.
"She really shows the rest of the over 60s community that it doesn't matter how old you are, you can still keep fit and stay active."
Bruce Cruickshank, Ness fundraising assistant, said: "Dot's fantastic, she's an incredible example for other people with hearing and sight problems to follow – she's an ambassador really."