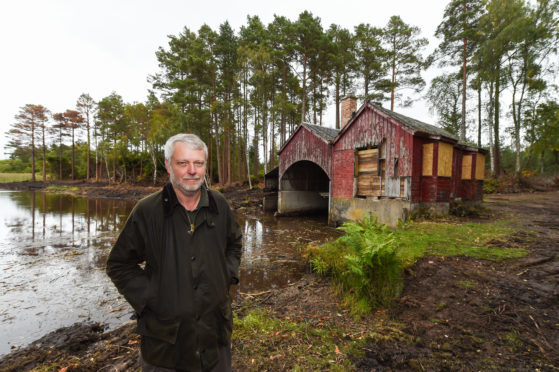 A Moray loch that has been neglected for more than a decade will receive a new lease of life, with campaigners planning to re-stock it with fish at the end of summer.
Trout have not been caught at the former fishery at the Loch of Blairs since it was closed down about 15 years ago.
Since then, the scenic location which sits just two miles south of Forres, has become overgrown with weeds and plants and was uninhabitable.
However, campaign group Friends of Blair Loch have worked tirelessly over the last year to revitalise the secluded beauty spot, with volunteers clearing mountains of weeds and rhodendrons away from the site.
It now looks completely different and it is hoped that rainbow trout can be re-introduced into the loch in August.
Finderne Community Council chairman Brian Higgs is a member of the group and highlighted how quickly the project was progressing.
He said: "We have 12 volunteers working there on a regular basis and we hope to re-stock the fish at the end of the summer, in August or September.
"There are various fish farms in the area that provide rainbow trout and we are looking to buy stock for the loch and then start charging people a permit to come and fish here.
"Any income we make from that will be plunged back into the ongoing project to get this beautiful area back up and running."
The group is striving to raise about £100,000 for the project and has applied to various funding streams to boost their bid.
There are also two wooden buildings alongside the loch, which Mr Higgs wants to utilise at outdoor learning areas for local schools to learn about geography and biology.
He said: "We've got two rooms that we hope to turn into classrooms for kids to come here and do some advanced field studies that we will offer free of charge.
"We are hoping to get the smaller one up and running in time for the next academic year and I have already been talking to a few schools about using it and they have been very enthusiastic."
The Friends of Blair Loch is now a registered charity and is always on the lookout for volunteers and donations.
To help out, visit their website to find out more: www.blairsloch.com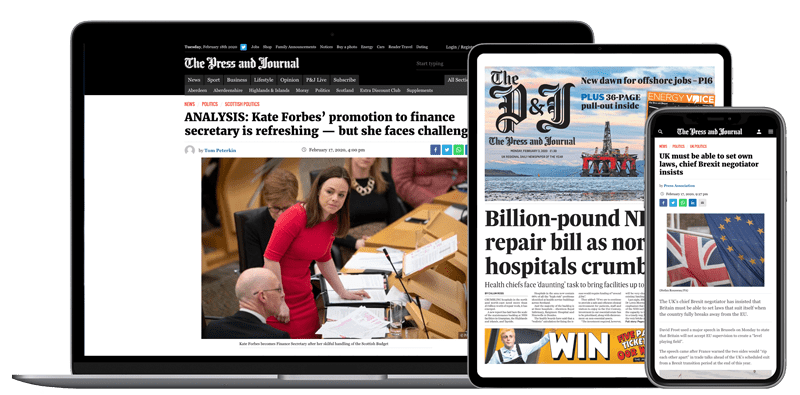 Help support quality local journalism … become a digital subscriber to The Press and Journal
For as little as £5.99 a month you can access all of our content, including Premium articles.
Subscribe