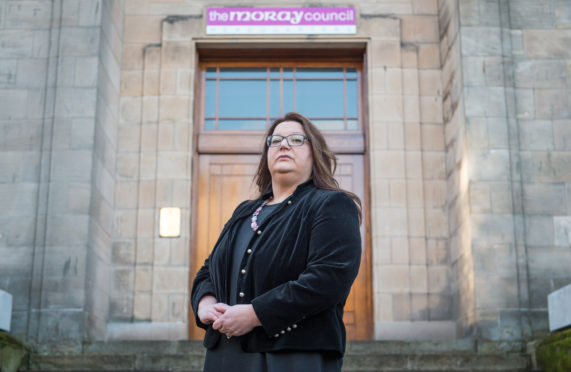 Warnings have been issued that keeping health and social care spending in Moray within limits will be "challenging" – despite a balanced budget being approved.
Services are expected to have soared above the current financial year's estimates by £1.5million – significantly down from the massive £4.5million projection 12 months ago.
A funding formula has calculated that Moray Council will be responsible to pick up £554,000 of the tab while NHS Grampian will pay the remaining £944,000.
Yesterday, Health and Social Care Moray's integrated joint board (IJB), which is financed by the council and NHS, approved a balanced budget for the forthcoming year which included £3.1million worth of savings involving mental health services, prescriptions and community hospitals.
Work to bring spending under control was praised during the talks but warnings were issued that keeping a cap on them will remain a "high risk".
Vice-chairman Jonathan Passmore said: "The scale of the gap means it's not an operational problem, it's a strategic problem.
"This year's budget was incredibly challenging. We're at a balanced starting point now but I don't think anyone necessarily expects us to be at the same point at the end of the year."
Chairwoman Shona Morrison has explained that extra funding from the Scottish Government and Moray Council keeping its support at the same levels as last year had contributed to the ability to set a balanced budget.
Meanwhile, a series of service reviews were approved in order to ensure that departments were delivering value for money.
Regular meetings have also been set up between senior officers from Health and Social Care Moray as well as the NHS and council chief executives in order to provide updates on savings being made.
However, chief officer Pam Gowans said finding new ways to run services would also require a change in perception from members of the public.
She said: "Learning disabilities has shone a light during the last year of that shift to a different mode and ethos of delivery. Thirty years ago we were closing institutions and 30 years on we are looking at some of the things we're doing in the community and realising it's quite parental and doesn't let people reach their full potential.
"We need to make sure what we have goes further, especially in learning disabilities because it will be a growth area."