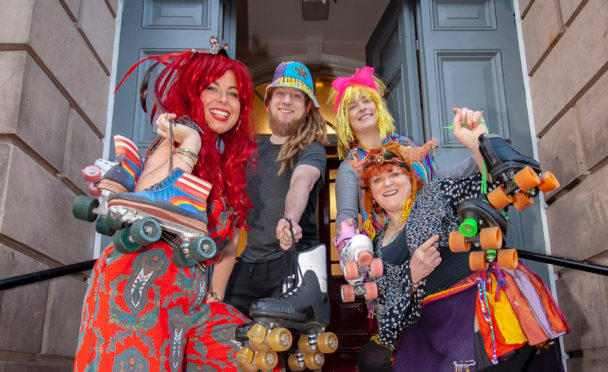 Moray residents from eight to 80 have been invited to get their skates on for a funky roller disco in Forres.
The event is being held by the Forres Skate Park Initiative (FSPI) who want to use the event to raise awareness and get more people involved in the campaign.
With group officials aiming to become an independent constituted body, which will obtain the land, raise funds and build the park, they recognise they need more members, including a chairman and a treasurer.
The body's ultimate goal is to create an all-year-round skating facility in Forres, open to roller skaters and bladers as well as skateboarders, BMX riders and scooters.
Organiser of the roller disco, Fi Rodger, hopes to attract people of all ages to the event and is encouraging them to get dressed up in bright and colourful outfits.
She said: "We'll have coloured flashing lights as would be expected at any disco, but we want all the youngsters to come dressed up and as colourful as they can be.
"Whether its dayglo seventies style or disco fever, we just want it to be a riot of colour.
"The initiative is gathering momentum, but we still need committee members.
"Parents of skating boys and girls have a good reason to want a permanent park, so the disco will give the youngsters a chance to get their skates out, and the parents can find out more about what we're doing to bring the project to fruition."
Melissa Bowcutt is also a committee member and has a four-year-old with an interest in skateboarding, and she has urged anyone who wants to see the skate park brought to fruition attend the disco.
She said: "It is important to me now more than ever to provide facilities in our local community for people of all ages and abilities, because there is less and less for young people in particular to engage with.
"This is why I have chosen to join and do what I can to ensure we can provide an outdoor skate park in Forres, which is available to all and free at point of use.
"I think it is a cause that the whole community should get behind and look forward to seeing the benefits to those who wish to use the facility."
The disco will run from 6pm to 7.30pm for families and small children and 8pm to 9.30pm for adults (academy age upwards) next Friday.
Tickets are available on eventbrite.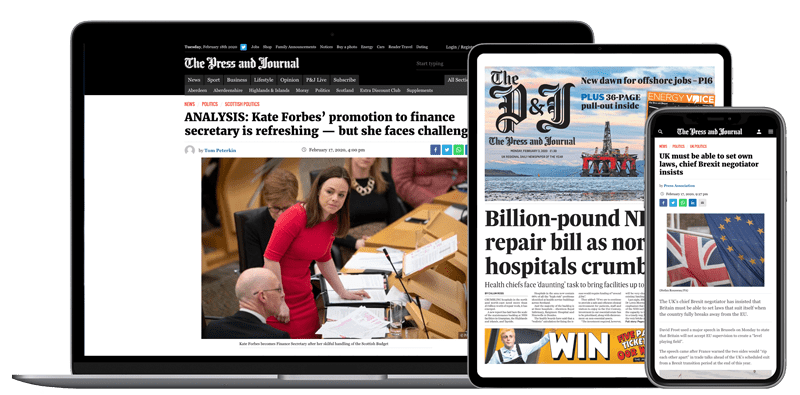 Help support quality local journalism … become a digital subscriber to The Press and Journal
For as little as £5.99 a month you can access all of our content, including Premium articles.
Subscribe