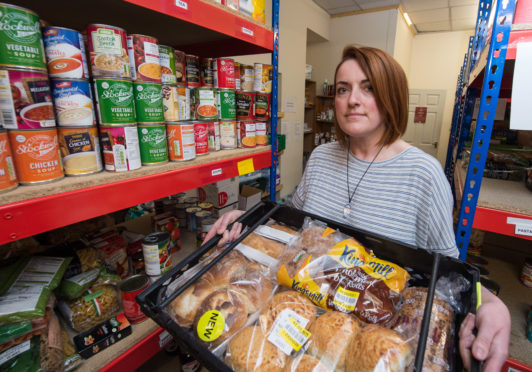 The rising tide of food poverty in Moray is stretching support services to breaking point, shocking new figures reveal.
Over the past year, Moray Foodbank has experienced a "huge increase" in the number of residents forced to ask for handouts.
The Elgin-based charity recorded its busiest-ever year following a 55% surge in the amount of support it has provided – rising from 2,867 people helped in 2017/18 to 4,448 during 2018/19.
Bosses have attributed the alarming rise, at least in part, to the roll-out of Universal Credit in the region in June last year.
And yesterday the group was forced to issue fresh calls for donations and volunteers in an effort to keep pace with the demand.
Today was the last working day of this financial year and we have been compiling our statistics. In the past we have experienced an increase in demand of around 25% but this year it has shot up to a 45% increase in referrals and a 55% increase in the number of people supported pic.twitter.com/0rxlIXMMD6

— Moray Foodbank (@MorayFoodbank) March 29, 2019
Moray Council's equalities champion Shona Morrison, who is also a member of the Fairer Moray Forum, said the figures reveal there are "serious issues in our society".
She said: "It's a sad indictment of where we are today that there are kids suffering during holidays from malnutrition.
"As a council, we really need to look at how we work with partners to address these inequalities.
"Part of this increase could be because the food bank is very proactive at running their own initiatives, but there's no getting away from the fact that there are serious issues about people accessing food."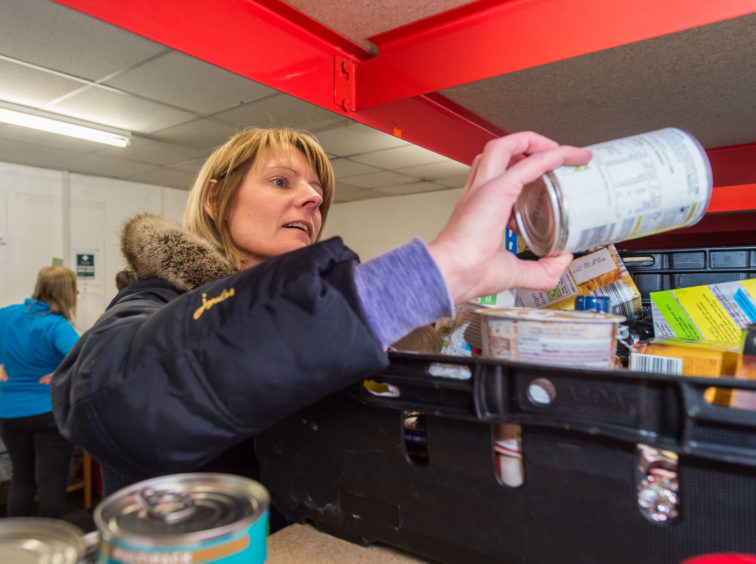 December was the busiest month for the food bank with nearly 900 people supported during the run-up to the festive season – more double the total for November.
Mrs Morrison added: "It was a real eye-opener to see how busy it was at Christmas – quite shocking really.
"They were getting the same amount of referrals in a week as they would sometimes get in a month."
Staff at Moray Foodbank have warned that they are currently "extremely short" of donations to create parcels with tinned goods, toiletries and other items including rice, cereal and UHT milk also needed.
The charity has launched several initiatives across the region designed to do "preventative" work to stop people from relying on the handouts.
---
>> Keep up to date with the latest news with The P&J newsletter
---
Holibub Clubs have started for school pupils during the Easter holidays to build on "nourish sessions" for students in class that provide cooking activities.
Meanwhile, community larders have been set up across Moray to provide access to food without having to wait for parcels alongside community meals for the older population and sessions with mental health groups and other isolated residents.
Lindsay Welsh, a development officer for the Community Food Hub, explained the surge in demand had come despite efforts to curb reliance on the charity.
She said: "A lot of our projects are about early intervention, putting things in place so people don't have to use a food bank.
"We want to give alternatives, partly to preserve dignity because some people don't want to be seen using food banks, but also to give them the choice."