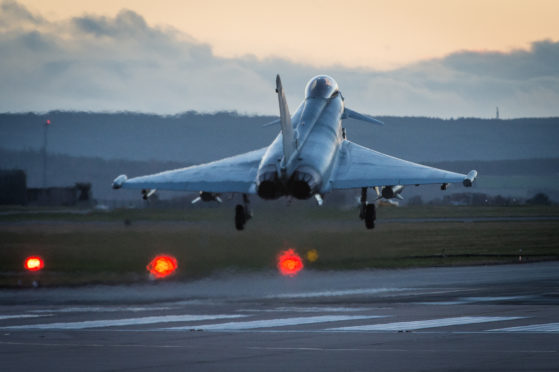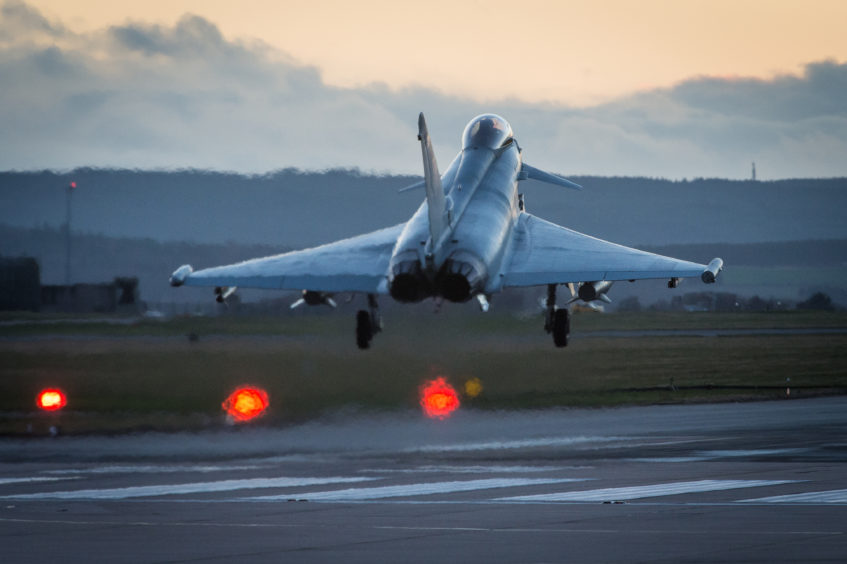 A new Typhoon squadron arrived at RAF Lossiemouth yesterday as preparations continued for the expansion of the base.
The IX(B) Squadron was officially changed from Tornado to Typhoon during a ceremony, with Wing Commander Simon Batt raising his pennant to become new commanding officer.
The personnel were previously based at RAF Marham and have now become the fourth crew to arrive at Lossiemouth.
The Typhoons will be tasked with Quick Reaction Alert duties protecting the United Kingdom from potential threats in the air.
---
>> Keep up to date with the latest news with The P&J newsletter
---
Mr Batt was honoured to be taking over as the commanding officer of the well-established squadron.
He said: "It is an absolute privilege and honour to take command of 9 Bomber squadron, a unit with a fantastic history of service and sacrifice.
"Just as the squadron was in operations right up until the end with the Tornado disbandment, we will today be performing operations from day one.
"Here at RAF Lossiemouth, 9 Bomber squadron personnel are manning quick reaction alert ready to launch at a moment's notice to defend the skies above the UK.
"Thank you to all who maintained the high standards of the 9 Bomber squadron, you have set the bar very high."
The Tornados were officially retired last weekend, with RAF Marham being the final base of operations for them.
But, as if to reinforce their importance, Typhoons from Lossiemouth were scrambled to intercept Russian military aircraft over the North Sea.
Fighter pilots escorted them from the UK's area of interest and ensured that they did not enter UK sovereign airspace.
A £400million expansion project is already underway at RAF Lossiemouth to prepare the base for the arrival of the newest addition to the UK's defence and an extra 470 personnel.
The submarine-hunting Poseidon planes will be stationed at the site from next year, which will be armed with anti-submarine torpedoes and will be capable of launching search and rescue operations.
A hangar to house up to three of the aircraft, in addition to a tactical operations centre, training simulators and squadron accommodation is currently under construction at the base.