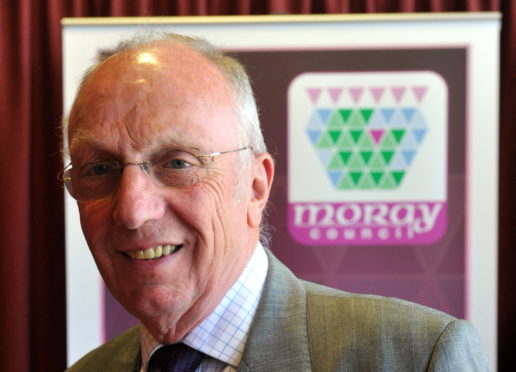 Education in Moray has been branded "chronic" as concerns were once again raised about the region's secondary schools.
Attainment levels in both literacy and numeracy remained below the national average, with figures released for 2017/18 showing that they have slightly decreased at National 4 but have increased at National 5.
However, performance at both levels are lower when measured against Moray's virtual comparator and last year's national figures.
Elgin City North councillor Frank Brown highlighted the fact that this downward trend was something that needed to be combated.
He said: "I don't want detract in any way from the achievements that individual children achieve in their schools or from the individual performance of some very good teachers in our schools.
"But there is no question that Moray's overall performance against the national trend and our virtual comparators is not good.
"I'm also very conscious that it's less than a month ago when the chief executive was telling us that Education Scotland were so concerned about education in Moray that they had asked us to write up an improvement plan and I'd describe it as chronic."
A total of 85% of school leavers received an National 4 in numeracy and literacy, down from 86% in 2017 although 61% gained a National 5 qualification compared to 59% the year before.
Last month, grave concerns about the quality of teaching were highlighted by Education Scotland, which has been operating "enhanced monitoring" of the authority since April last year.
Inspectors demanded action amid concerns about leadership at the authority while results for pupils lag behind the national average.
The administration's proposal to hire a consultant to spearhead fresh policies was narrowly voted down.
Vivienne Cross, head of schools and curriculum at the council, insisted that officials were doing all they can to improve education in the region.
She said: "We are doing the best we can with the resources that we have at the current time. I think if you look at numeracy and literacy are the areas that we have found difficulty in gaining teachers.
"I know that certain departments across our secondary schools have had problems, in one case, there is one secondary school department that had one permanent full-time member in the English department.
"So I think all credit goes to our teachers and staff out in our schools who are trying their hardest with the resources that they have to improve the attainment for our young people."