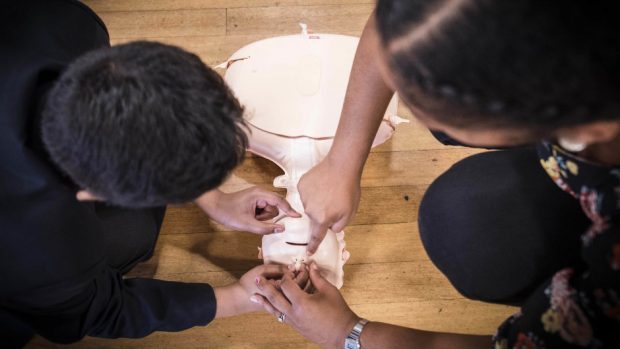 Moray Council has become the latest local authority in Scotland to pledge to teach school pupils CPR in the classroom.
The British Heart Foundation (BHF) Scotland launched a campaign last year to urge every region to ensure students know the skill to create a "nation of lifesavers".
The charity has now announced that Moray is among the final three authorities to sign up to teach the heart start procedure.
The move means every secondary school pupil will be trained in CPR before they leave secondary school – a development BHF believes will save thousands of lives across the country.
It is estimated that about 3,500 out-of-hospital cardiac arrests happen every year in Scotland with survival chances dropping by up to 10% for every minute that passes before help arrives.
Countries where CPR is taught more widely, including in Denmark where all secondary school pupils get lessons, have recorded survival rates as high as 25%.
Ken Glass founded the Defibs for Moray charity after being declared dead for 19 minutes following a freak accident while playing football in February 2017.
Since then, he has helped fund dozens of defibrillators across the region to aid responses to cardiac arrests.
He said: "It's fantastic the council has signed up for this. It's important to have people available with the right skills because if you delay these things because people don't know what to do then nothing happens in terms of a response.
"It's great the youth are going to be doing it, especially at that age before they go off to university, round the world or whatever they choose to do."
Councillors unanimously backed providing the CPR sessions when it was proposed last year.
Councils that have supported the campaign have pledged to develop a plan to ensure every secondary school pupil receives the training at an appropriate point in the curriculum.
As part of the drive, BHF Scotland is also providing free training kits for classrooms to use in lessons.
David McColgan, the charity's senior policy and public affairs manager, said the schools boost would have lifesaving benefits.
He said: "Far too many lives are lost in this country when people suffer a cardiac arrest out of hospital, partly because too few bystanders have the expertise or confidence to perform CPR. Training youngsters in school is key in helping to change this."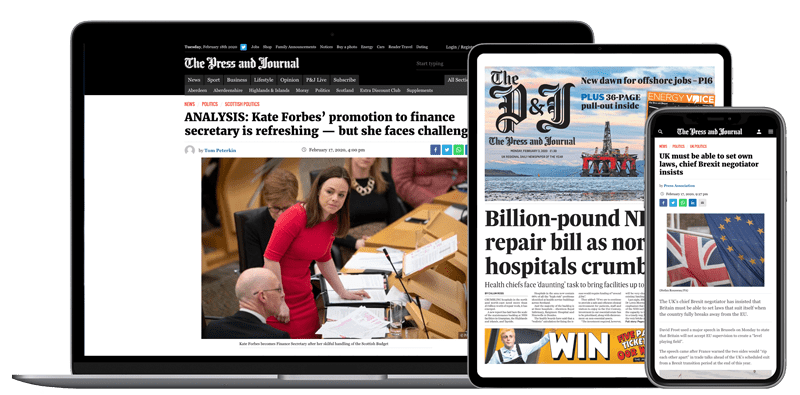 Help support quality local journalism … become a digital subscriber to The Press and Journal
For as little as £5.99 a month you can access all of our content, including Premium articles.
Subscribe