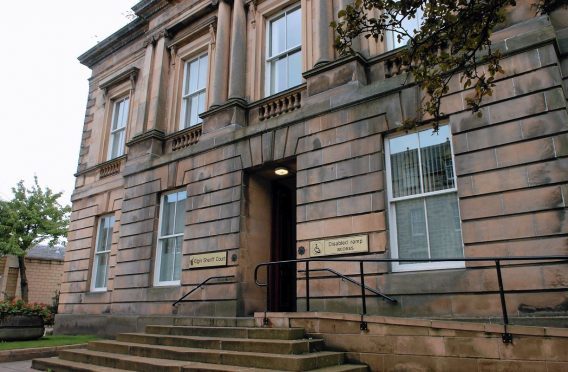 A north-east sniper has been charged with defrauding the UK's armed forces pension pot by claiming benefits while he was fighting in a war zone.
Former British Army soldier Alan Duncan, from Lhanbryde, joined the fight against Islamic State (IS) in Syria during tours spanning more than three years.
Now it has been alleged that the 51-year-old has been in receipt of a war disablement pension since August 2003 due to a diagnosis of post-traumatic stress disorder (PTSD).
Duncan has been charged with failing to tell Veterans UK, which administers the armed forces' pension scheme, about a change of circumstances which caused him to no longer suffer from the condition – causing him to receive £15,200 by fraud between September 2013 and October 2017.
The military man was due to appear at Elgin Sheriff Court yesterday to face the accusations.
However, his defence agent James McKay explained his client was not present due to him appearing in front of the camera in a television documentary abroad about his experiences in Syria.
He said: "He's obviously not fighting any longer but is very much involved in the making of this film and is due back in the UK on or around the end of June."
Mr McKay added: "He's working on this film currently interviewing recently captured cells or sectors of the IS army, which is why he's very much deployed in that area."
Mr McKay, who tendered a not guilty plea to the charge on behalf of Duncan, explained the allegations against his client were "very complex".
Sheriff Olga Pasportnikov said: "Presumably the suggestion in the charge is that if he was fit enough to be fighting in Syria then he shouldn't have been claiming these benefits."
During his time in the Middle East, Duncan explained that he was not getting paid for his part in the conflict, instead relying on online donations – but said he was there "to do the right thing" and vowed to be there "until it is finished".
Duncan faces an accusation of failing to disclose information to Veterans UK about his PTSD diagnosis that would have affected his eligibility for the pension.
Both the Home Office and the police warned other UK nationals against following the Lhanbryde resident to Syria – explaining they may be at risk of committing offences while there.
A further hearing of Duncan's case was scheduled for July.