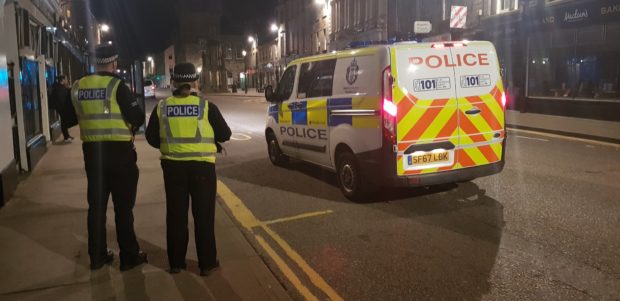 Police carried out an increased amount of checks on pubs in a Moray town during the weekend as part of an ongoing operation.
Officers in Forres are currently carrying out extra anti-social behaviour patrols as a result of complaints in the area.
Last week, checks were done on drivers in the town which resulted in two people being charged with road traffic offences.
Police say the most recent checks were done in response to a charity event in a High Street bar as well as a beer festival.
Sergeant Stephen Carmichael said: "Most people are out to enjoy themselves but it only takes a moment of thoughtless behaviour to spoil a night out for everyone.
"Forres has a great community spirit and due to that we find that the licensees generally know their customers. They are good at letting us know when there are persons behaving inappropriately, allowing us to prevent some of the unwanted conduct we occasionally see.
"Those on a night out are used to seeing our officers out and about, we want to make it safer for everyone."