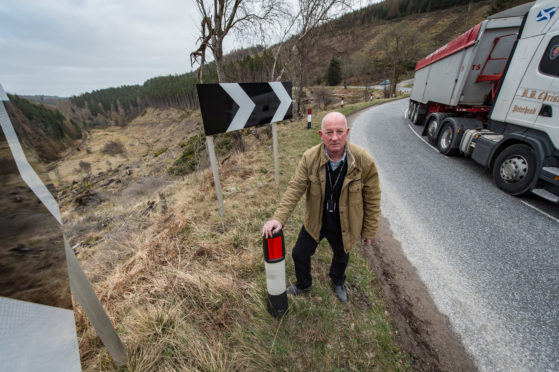 A Speyside community has relaunched a campaign for safety improvements on a notorious stretch of road following reports of accidents there.
Moray Council ruled out installing a crash barrier on the B9014 Dufftown to Keith road at Parkmore Brae in March 2017 despite a 657-strong petition from locals.
Now Dufftown Community Council is preparing a case to urge the authority to look again at the issue in the belief improving safety there is "common sense".
The group has received a report of a car rolling part of the way down the 200ft embankment after coming off the road in freezing conditions in the early hours of January 18 – although the incident was not reported to the police or council.
Community councillors have begun putting pressure on the council to ensure a barrier is included in financial plans for future years despite the authority insistence it is already safe enough.
Group member Angus Anderson said: "We understand that in these cash-strapped times that we are not suddenly going to get a barrier.
"If we start talking about it now though then it might end higher up on the list of priorities for future years."
Yesterday, Mr Anderson encouraged people involved in accidents at the site to report them in order to build evidence for their case.
Trees that used to line the corner have now been felled, opening up the steep drop to the heritage railway line that runs between Keith and Dufftown.
Fears have been raised that if a car were to plunge down the embankment then it could be several hours or even days until it is discovered.
Speyside Glenlivet councillor Derek Ross is supporting Dufftown Community Council's bid for improvements.
He said: "It's just common sense. It doesn't bear thinking about what could happen there during the winter, particularly with black ice.
"This is a major issue for the people in Dufftown and we have got to respond to people's concerns. That's what we're there for."
Yesterday, a Moray Council spokeswoman explained that the authority's position had not changed and there were no plans to install a barrier at the site.
She added: "The professional view is that a safety barrier is not appropriate on this road and that the appropriate works to mitigate the risk have already been carried out."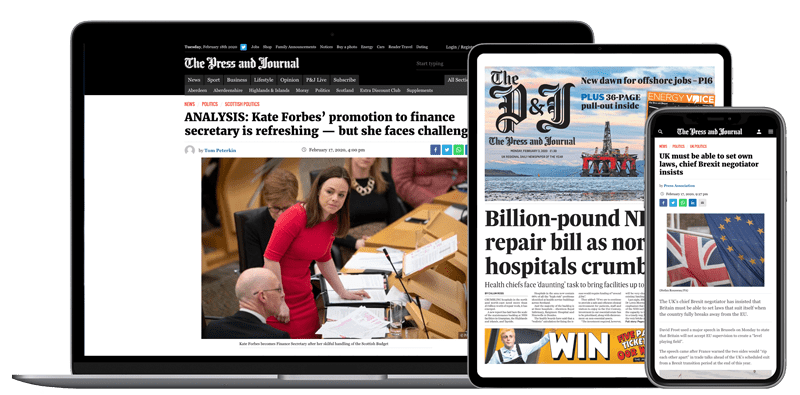 Help support quality local journalism … become a digital subscriber to The Press and Journal
For as little as £5.99 a month you can access all of our content, including Premium articles.
Subscribe