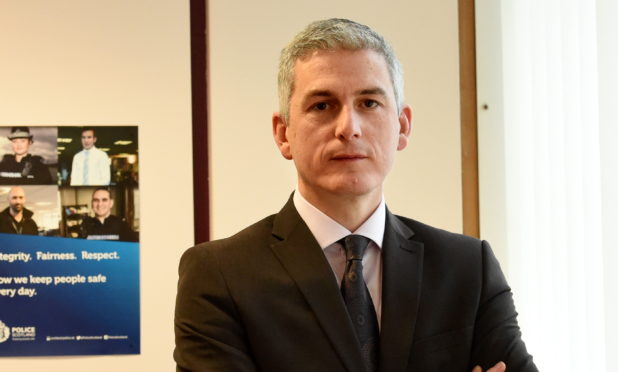 The number of people going missing from the north of Scotland has risen, new figures have revealed.
Police across the Grampian and Highlands dealt with more than 5,077 cases between April and December last year, with Aberdeen, Aberdeenshire and Moray experiencing the highest increase in cases.
Meanwhile, the number of missing persons reports in Orkney, Shetland and the Western Isles fell.
Last night, the sister of missing Peter Edwards – who was last seen boarding a bus in Stonehaven on November 1, 2016 – said she was not surprised the figures had increased and said it was an "epidemic" for young people particularly.
Mr Edwards, 63, was last seen in Barclay Street, Stonehaven at about 3.20pm on November 1, 2016.
Police continue to seek leads surrounding his mysterious disappearance.
Ms Bornstein said: "Nothing surprises me any more about the missing – the numbers have been growing everywhere.
"I never knew, or even thought about it before this happened to us.
"It is an epidemic, especially with young people today."
Ms Bornstein believes that her brother is still alive – and perhaps was picked up by a stranger once he disembarked the Stagecoach bus.
Ms Bornstein added: "A family with a missing loved one never gives up hope.
"I know there are staggering numbers of missing persons across Scotland, and it seems like each is just another stranger's face but each is or was at some point someone's son, daughter, mother, father, grandparent.
"No one gets off a bus and vanishes from the face of the earth without a single trace – we believe someone was waiting for him there at that bus stop with a vehicle.
"We believe our brother is out there somewhere and hopefully someone will come forward with information about him."
Inspector Norman Stevenson, who has responsibility for long-term missing people in the north-east, said: "People can go missing for a huge number of different reasons, sometimes because they want to and sometimes because there can be another explanation.
"We always endeavour to do absolutely everything we can to find someone who has been reported missing because they are someone's loved one and their family and friends will be missing them.
"Any new information which comes to light will be thoroughly investigated."
Ms Bornstein runs a dedicated page to finding her brother, which can be found by clicking here.
The latest quarterly statistics released by Police Scotland reveal that the number of cases in Moray jumped from 441 to 533 between April-December 2017 and the same period last year.
And in Aberdeen, the number of people going missing increased from 1,293 to 1,467.
The disappearance of Aberdeen teenager Liam Smith made headlines across the country, as police carried out an intensive three-month search.
The 16-year-old went missing in November last year, and his body was found in a remote woodland near Banchory last month.
His devastated family said Liam had not been "feeling himself" when he vanished, and urged others to speak out if they were struggling.
Last night Karen Robinson, director of development and partnerships at Missing Persons UK, said the figures showed the need for better mental health services in the north-east.
---
>> Keep up to date with the latest news with The P&J newsletter
---
She said: "Up to eight in 10 adults who are reported missing suffer from diagnosed or undiagnosed mental health issues.
"These individuals could be at risk of self-harm or even taking their own life.
"We also know that for young people, seven in 10 who have been reported missing have been sexually exploited.
"Therefore, now is a good time to ensure that adequate services are in place to support people experiencing these issues; as this may explain a rise in missing incidents."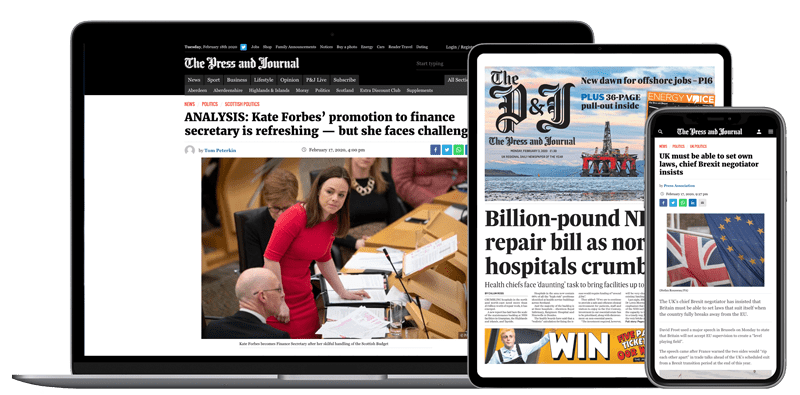 Help support quality local journalism … become a digital subscriber to The Press and Journal
For as little as £5.99 a month you can access all of our content, including Premium articles.
Subscribe