Bomb squad called to Moray after pair of devices found at popular beauty spot
By
Ben Hendry
April 19, 2019, 8:02 am
Updated: April 19, 2019, 12:15 pm
Coastguard crews called to a Moray beauty spot following the discovery of a deadly explosive got more than they bargained for when they stumbled upon another, even larger, device at the same time.
A member of the public discovered one rusted shell in the sand at Roseisle Beach yesterday, and reported his concerns to the emergency services.
When a coastguard team arrived from Burghead to investigate, however, they found another munition nearby and promptly sealed off a 330ft stretch of the bay.
A Royal Navy bomb squad was called and experts raced from Edinburgh to safely blow up both devices before nightfall.
Our footage above shows the squad on the beach during the controlled explosion.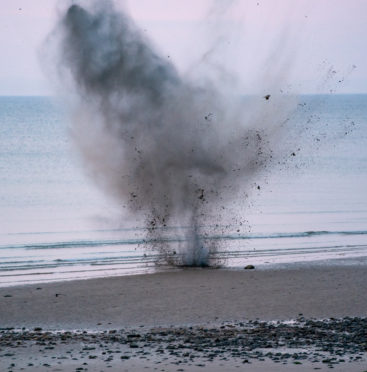 Three personnel arrived on the scene at about 8pm and carried out a controlled detonation at the edge of the shore an hour later.
The resulting blast sent sand rocketing into the air and caused a loud bang to echo around the picturesque spot.
A spokeswoman for the coastguard service said: "A member of the public discovered what we believe to be some sort of ordnance and we sent our Burghead team to examine it.
"A second, larger, device was found as they were walking down the beach to where the other one was."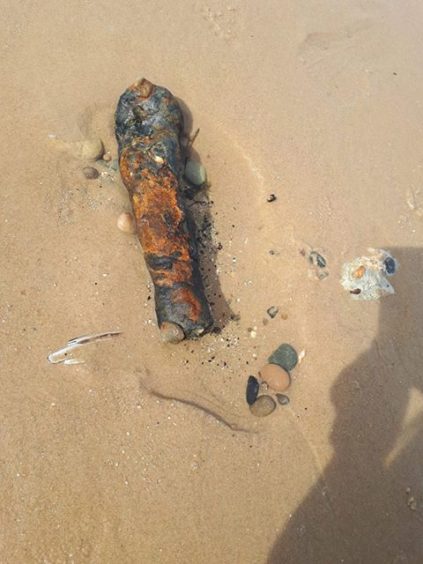 Nairn resident Amy Mitchell said the device was found by her sons Adam and Blair and three of their friends.
She said: "We've been following the Nairn Coastguard Facebook posts and the boys were aware of the devices that have been found recently.
"They were paddling and as the tide went out they found this.
"There was another further up the beach too which we pointed out to the coastguard when they arrived, and they spotted, as they walked to us."
Had the Royal Navy squad been unable to detonate the devices yesterday evening, then coastguard and police personnel would have had to keep a vigil over the spot overnight to protect the public.
Bomb disposal experts have been called to Roseisle on several occasions in recent years.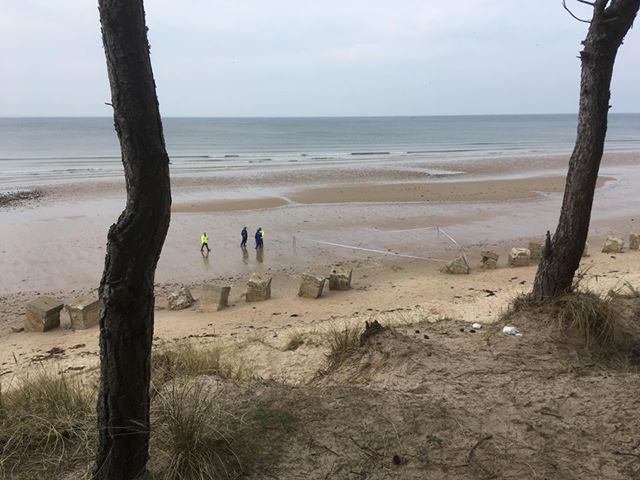 A stretch of the Moray coastline was used for target practice during army training sessions prior to World War II and many of the munitions found date back to the 1940s.
The coastguard service was last night unable to confirm the exact nature of the devices discovered in the sand yesterday.
Video by Jasperimage.
More from the Press and Journal