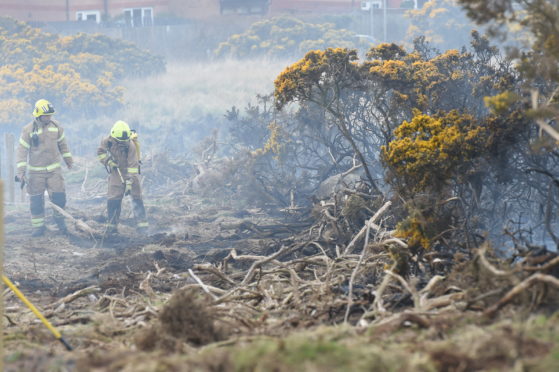 Wildfires tore through the north and north-east of Scotland yesterday, with the fire service warning that blazes are likely to continue during the warm Easter weekend.
Yesterday on Kylesmorar, one crew had to wait on the launching of an RNLI lifeboat from Mallaig in order to attend an area of woodland that had ignited.
The lifeboat launched at 3.20pm, transporting the Fort Augustus crew to Tarbet bay, with firefighters placing a cordon around the wooded area.
At the nearby Morar, three crews were tasked with tackling an area of heath spanning around 50 acres which was reported to be ablaze by a member of the public at around 11.50am.
Crews battled to bring the fire front down with beaters, reducing it to 100 meters, before a hose reel jet was used.
A stop message was received at 3.18pm with crews battling for just over two-and-a-half hours to extinguish the fire.
Yesterday Rab Middlemiss, local senior fire officer for the Highlands, explained crews had faced "challenging conditions" during recent incidents due to strong winds and difficult terrain.
He said: "We've seen in the last week just how challenging these fires can become.
"Many rural and remote communities are hugely impacted by these incidents, which can cause significant environmental and economic damage.
"Livestock, farmland, wildlife, protected woodland and sites of special scientific interest can all be devastated by these fires – as can the lives of people living and working in rural communities.
"If the wind changes direction even the smallest fire can spread uncontrollably and devastate entire hillsides."
Further south, firefighters were also kept busy with wildfire chaos.
As temperatures hit 22C, crews spent about 17 hours putting out a fire on the Paul's Hill Wind Farm on the Ballindalloch Estate near Aberlour. Crews also attended the Scotstown Nature Reserve in Aberdeen on Thursday as flames crept within 150ft of homes.
Appeals have been made to people heading to rural locations to enjoy the weather to act responsibly and following the countryside code by disposing of litter and cigarettes carefully.
The latest wildfire warning, which is in effect until tonight, follows a series of incidents during last year's long hot summer.
Bruce Farquharson, chairman of the Scottish Wildfire Forum, said: "At the start of spring there is often a lot of dead vegetation leftover from last year – this fuel can dry out quickly with higher temperatures and lower humidity levels."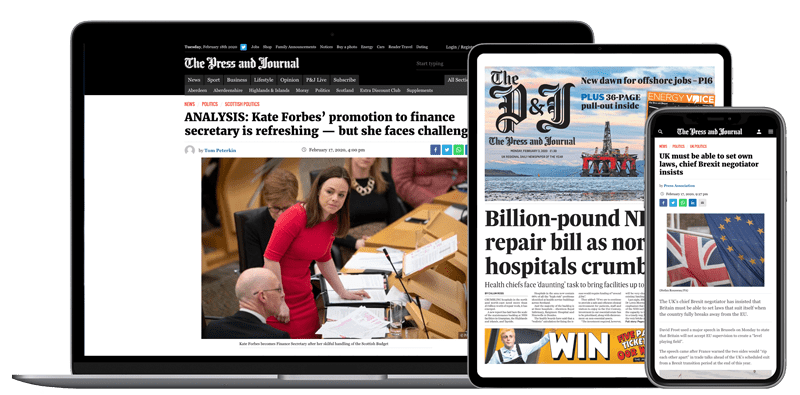 Help support quality local journalism … become a digital subscriber to The Press and Journal
For as little as £5.99 a month you can access all of our content, including Premium articles.
Subscribe