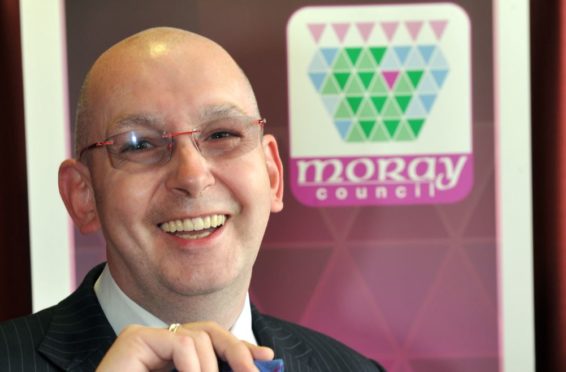 A Speyside councillor who has attended just four meetings in the last year while picking up his full £16,900 salary insists he is still fulfilling his elected role.
Last night, independent member Walter Wilson faced calls to quit to make way for a more active replacement as Moray Council battles to stave off bankruptcy.
The Speyside Glenlivet representative serves on no decision-making committees, meaning he only had to attend 16 full council meetings between March last year and February.
However, the former Conservative councillor, who quit the party in protest about budget cuts, has only attended 25% of the dates in his diary.
When approached by the Press and Journal, Mr Wilson stressed he had met the minimum legal requirement of attending two meetings within 12 months – explaining he was still responding to concerns of local residents as well.
Last night, calls were made to tighten up the "lax" rules that only lead to councillors being deselected if they are absent for six months.
Mr Wilson said: "I have had a number of factors which have resulted in my only attending four meetings.
"However, due to the fact I am not on any committees, I am only required to attend two a year and have attended more than this.
---
>> Keep up to date with the latest news with The P&J newsletter
---
"With regards to whether I intend to remain as a councillor, I have not indicated anything to the contrary.
"So, due to constituency work and attending as many meetings as I can due to personal circumstances, I do believe I am performing the role."
But last night Mr Wilson, who is a member of the Moray Alliance within the chambers, faced calls to resign.
Council leader Graham Leadbitter called on the independent councillor and Conservative member for Elgin South, Ray McLean – who works offshore – to consider their positions.
The duo are the only elected members within the chamber to have attendance ratings of less than 50%.
He said: "I have a strong view that those councillors need to have a hard look at themselves and decide whether their priority is to represent their constituents or whether it is something else.
"There is nothing wrong with councillors having other jobs or interests, but when it has a major detriment on their commitment as an elected representative then, frankly, they should consider relinquishing that position and allowing someone else to be elected that can give a proper commitment to the role."
Mr Wilson's group leader, John Divers, backed the publication of attendance figures to allow residents to determine whether they were getting value for money.
He said: "Some of those people who elected Walter will rightly be questioning whether they think that four meetings in a year is good enough.
"It's them that he's ultimately responsible to."
Former council leader George Alexander, who now heads the Councillors Open Group in the chambers – comprising four other independent members and one Conservative – called for rules to be tightened up to ensure elected members are committed to the role.
He said: "It's bad for the public perspective when elected representatives don't turn up for half of the meetings they're supposed to.
"I know they'll say they're within the rules but the rules are so lax that it's incredible.
"I took on the job and do it 100%. It isn't satisfactory that people can take it on and not give it the attention it deserves."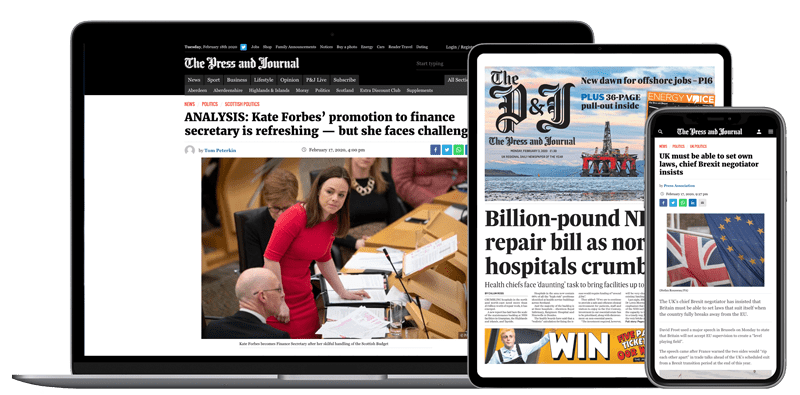 Help support quality local journalism … become a digital subscriber to The Press and Journal
For as little as £5.99 a month you can access all of our content, including Premium articles.
Subscribe