Helicopter called into help with Moray wildfire that has burned for more than 24 hours
By
David Walker
April 24, 2019, 7:31 am
Updated: April 24, 2019, 2:28 pm
Firefighters remained at the scene of a large wildfire last night more than 24 hours after the alarm was raised.
The blaze near Paul's Hill wind farm at Knockando broke out at about 3pm on Monday, and spread 10 miles over moorland and forestry to Dallas.
More than 50 firefighters have been battling to keep it under control, and a helicopter was drafted in to water bomb one of the four problem spots yesterday.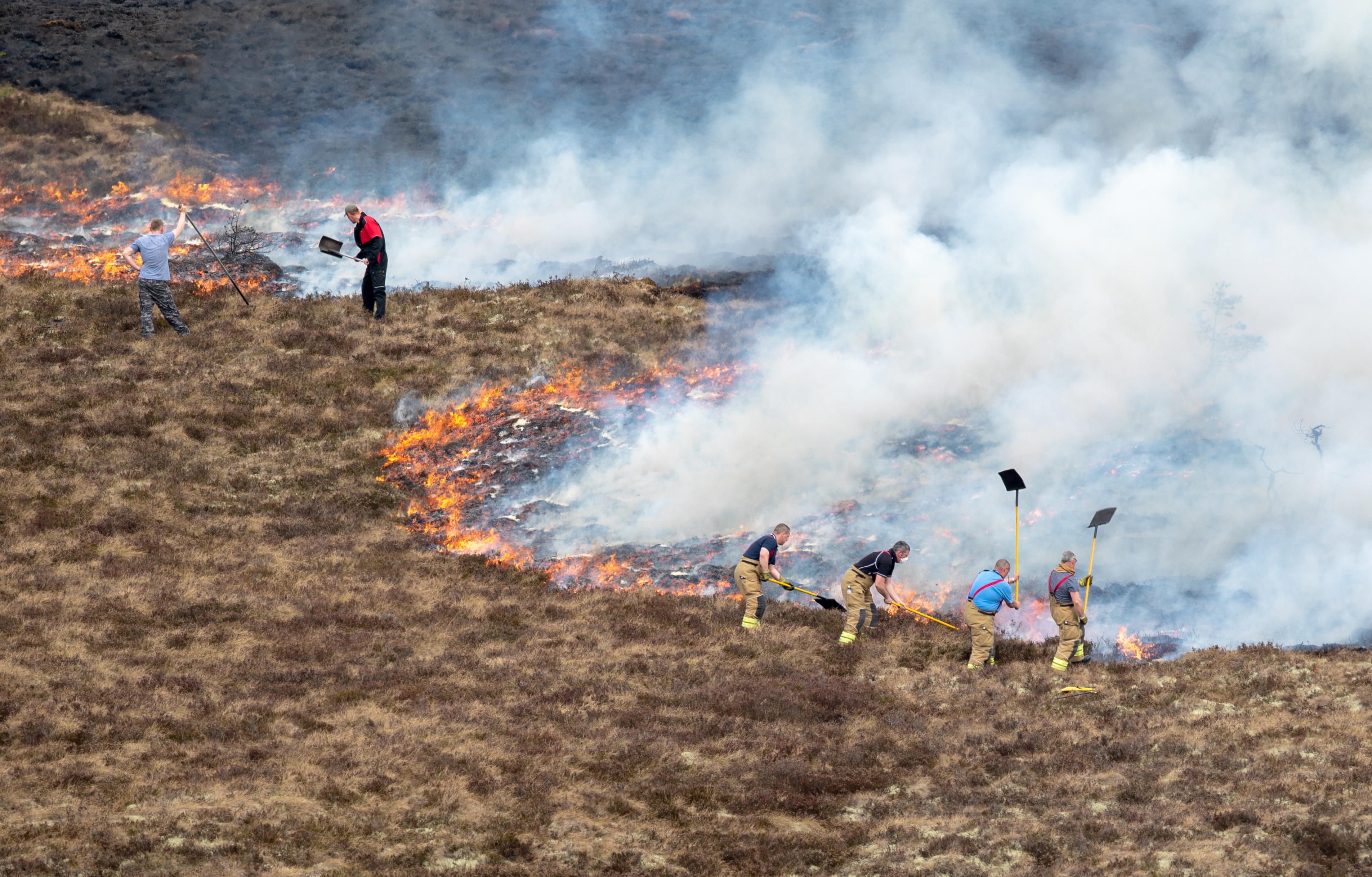 Incident commander Bruce Farquharson yesterday praised is team's efforts in tough conditions as he confirmed they would again be working through the night.
He said: "We are currently looking at a significantly large fire that has travelled, driven by the wind, about five to six kilometres (three miles) just today.
"Firefighters are working extremely hard to suppress it in very tough conditions and with the help of the surrounding estates and landowners.
"An air asset is water-bombing, with the fire mainly taking hold of moorland and forest land."
---
Keep up to date with the latest news with The P&J newsletter
---
He said the area had been split into four areas, with firefighters – and the helicopter – tackling each to ensure the fire is properly extinguished to avoid further destruction.
They have been helped by the ambulance service and local gamekeepers who supplied specialist equipment including water pumps and beaters.
The fire has raced through heather and gorse bushes throughout the moorland, helped on by the warm, dry weather and a steady wind.
Last night, warnings were issued to avoid the area following reports of "sightseers" travelling to Speyside to look at the flames.
Elgin City North councillor Paula Coy told the Press and Journal that two farms and their livestock had been evacuated as a precaution but there was no threat to the nearby villages of Dallas and Edinkillie despite locals being advised to keep doors and windows closed.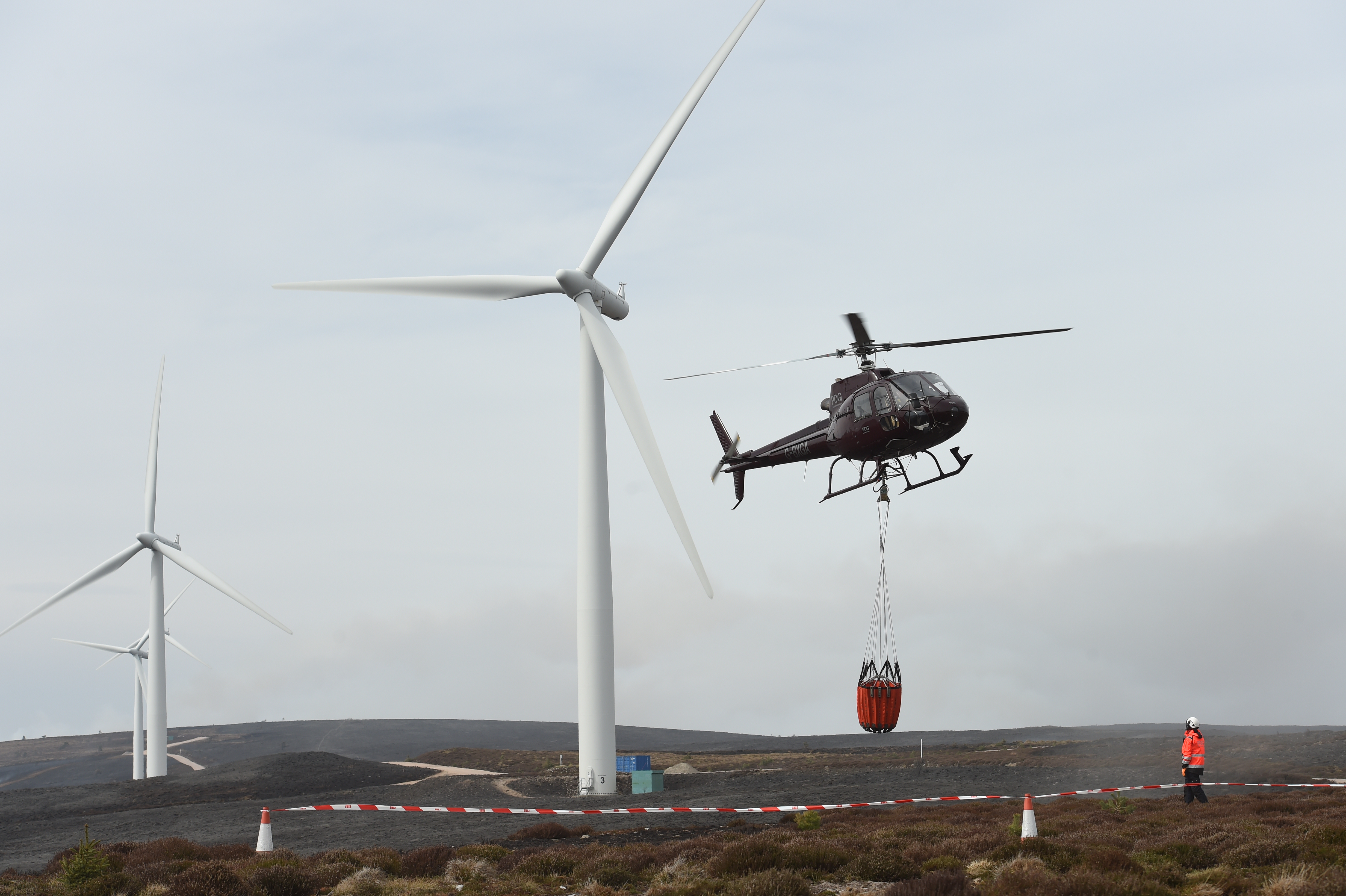 Firefighters are expected to continue battling the blaze today amid hopes that forecasted rain will arrive tomorrow.
Mrs Coy said: "There has been a lot of traffic in the area with people going down to have a look at the fire.
"The police haven't had to close any roads at the moment but it is something they are considering if it continues, primarily from a safety perspective but also to guarantee clear roads for emergency services.
"The strong advice being given at the moment is to stay away from the area."
A wildfire warning was issued earlier this month, asking the public to be vigilant and do nothing that would have a detrimental effect on the surrounding area.
Staff at the Tesco in Forres showed their support for the emergency services last night.
As weary firefighters entered the store to buy supplies for their colleagues still working, staff decided to donate food and snacks in honour of the "fantastic work" they had done to quell the wildfire over the last two days.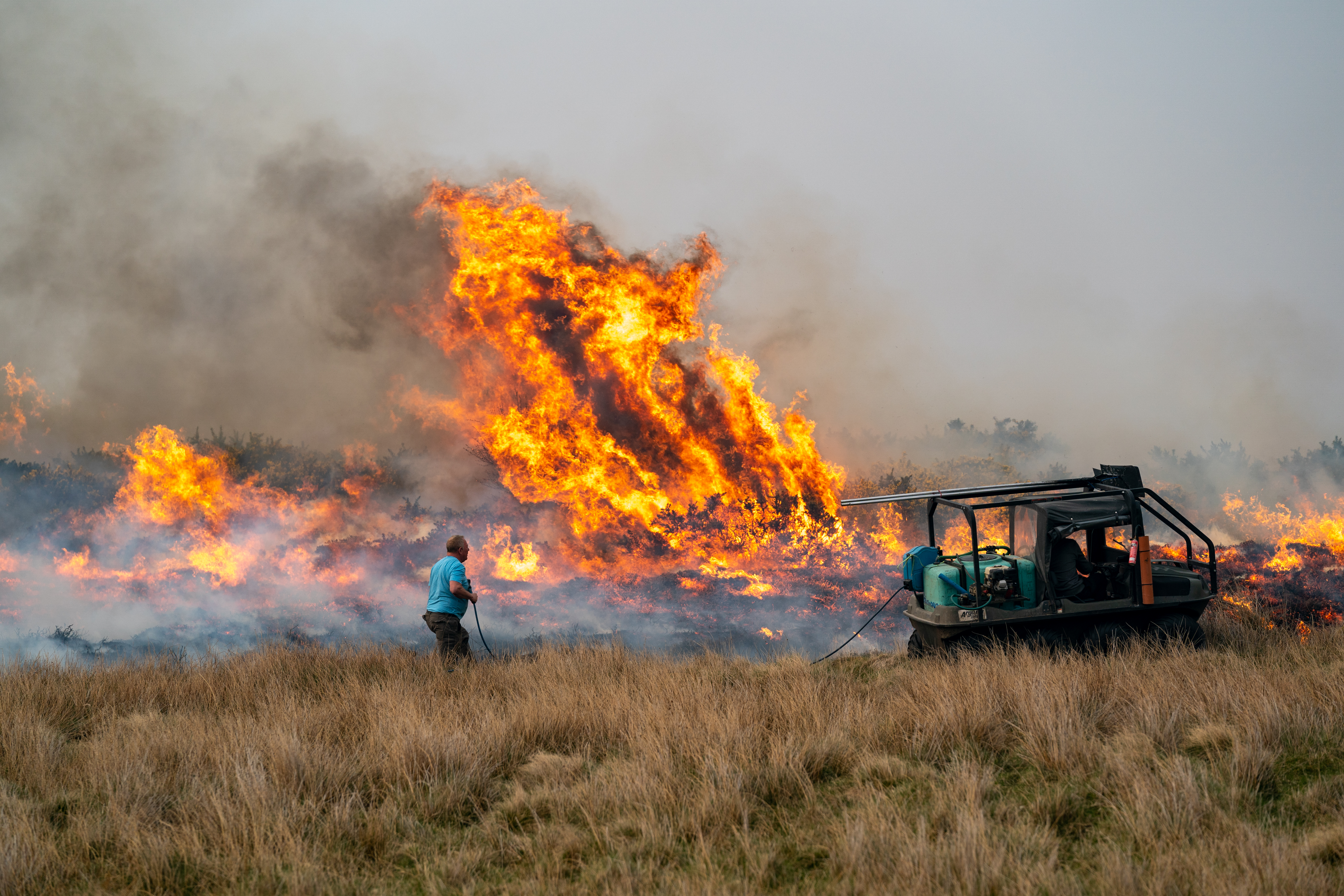 Speyside Glenlivet councillor Louise Laing also praised the teams.
She said: "I have so much admiration for our fire service crews battling the blaze, especially as many are retained fire personnel and have full time jobs to get to as well.
"The number of gorse fires that have occurred already this year is worrying and it's only April. If we have another long dry summer like last year fires like this could be a common occurrence.
"We are seeing more and more extreme weather events linked to climate change, which can contribute to wildfires. I hope that when people see incidents like this on our doorstep in Moray that their awareness of climate change will be greater and they will take steps to reduce their impact on the environment."
Moray MSP Richard Lochhead said: "Our emergency services and others face a further twenty four hours or maybe more tackling what is a major wildfire that has reached six miles long at some points.
"I've been contacted by a number of constituents expressing concern about the impact of the wildfire and it is clear that a large area of the natural environment and wildlife habitats are being damaged and indeed now some assets such as forestry.
"The wind is not helping the emergency services who are doing a marvellous job but with the fire continuing to spread in some areas it is clearly a serious situation but all the agencies are working together to get it under control in very difficult weather conditions.
"A number of helicopters were on site dropping water and such resources are invaluable. I urge the public to heed the advice from the police which is to avoid the area and for those living in close proximity to take sensible precautions like keeping up to date with official advice and keeping their doors and windows closed and an eye out for neighbours and livestock."