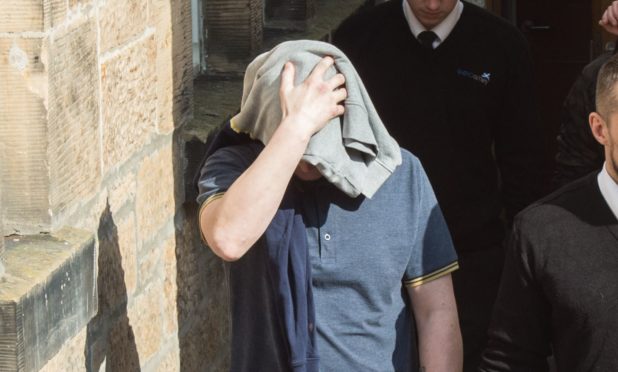 A man who crashed into a car while driving under the influence and without a licence accused the other driver of being "stupid", a court has heard.
Carl Cowie had "several" cans of beer before getting behind the wheel in Buckie.
The 30-year-old failed to stop at the Hendry Terrace and Scott Terrace crossroads, but tried to blame the other driver for the November 17 incident.
Elgin Sheriff Court heard Cowie collided with the side of Joyce Geddes' car and failed to stop to see if she was OK.
The force of the impact caused Cowie's vehicle to also hit a parked car.
When police traced him they saw him "removing glass from his forehead" and found blood on his car's dashboard.
He also told officers that the collision was not his fault and blamed Miss Geddes, calling her "stupid" and saying that she never looked.
Cowie, of Douglas Crescent in Buckie, admitted driving while unfit through drink or drugs, driving with no insurance, driving with a provisional driving licence with no L plates on display and driving carelessly by failing to give way at a junction and colliding with a car, causing damage to it and a parked vehicle at a previous hearing.
Yesterday, he was fined £2,700 and disqualified from driving for 16 months.
He was also given 60 days in custody for failing to appear at a previous undertaking.