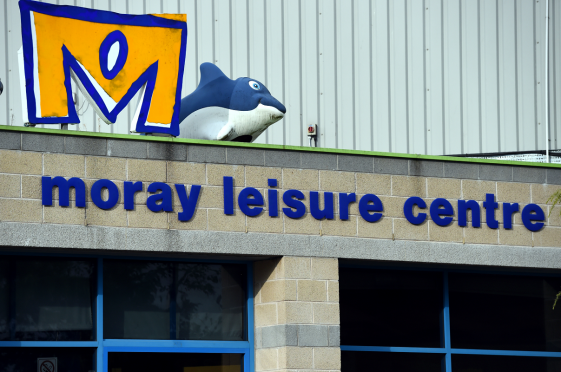 The charity running Moray's largest sports facility has been forced to appeal to the council for further aid in order to avoid future turmoil.
Moray Leisure Limited runs Moray Leisure Centre on behalf of the local authority, which bailed it out last year after cash-flow problems almost caused its closure.
They were awarded a year-long lease and a £120,000 funding lifeline in the expectation they become financially sustainable as soon as possible.
Now with that 12-month window almost closed, the board of directors are seeking a further year's lease.
They have told officials a month-to-month proposition would make it almost impossible to operate without making a loss.
That appeal looks likely to find favour with officials, who have been impressed by the professionalism of Moray leisure Limited and the progress it is making.
Only last month, the opening of the centre's new £500,000 fitness suite was hailed as a new beginning. It's hoped it will help to make the facility more attractive.
Andrew Wood, acting chairman of the Moray Leisure Centre board, said there had been significant successes in the year since the facility's financial woes were laid bare.
In a letter to Moray Council he said: "I am pleased to say that the fitness suite launch has taken place and that new customers continue to join the Fit Life membership scheme.
"Throughout 2018/19, Moray Leisure has outperformed its income targets, selling 2,500 memberships against an initial target of 1,300."
But he goes on to say: "With the existing lease ending on June 30, 2019 and Moray Leisure facing a possible month-by-month lease extension, the facility will not be in a position to operate solvently.
"As acting chairman of Moray Leisure Board I am required, along with other board members, to be satisfied that Moray Leisure can trade successfully as a going concern.
"That is not possible with a month-by-month lease extension for a building turning over £2.3 million per annum."
A decision on the lease will be made at a full meeting of Moray Council on Wednesday, with officers recommending that the lease be accepted.
Discussions will also be continuing about Moray Leisure Limited signing another 25-year lease for the venue.
Nick Goodchild, educational resources manager at the council, believes the progress made by the centre means it is in safe hands for the foreseeable future.
He said: "It is evident that MLC have significantly improved the position
of the organisation from 12 months ago.
"It is also believed that the company is being professionally managed and while risks remain it is continuing to move towards a sound financial and operational position.
"It is proposed that Council agree to the extension of MLC's lease to 30 June
2020 and on a month-by-month thereafter.
"This would also assist the MLC board to input constructively into the leisure review process."
Derek Ross, Speyside and Glenlivet councillor, insisted it was important for the local authority to support the centre as much as they can.