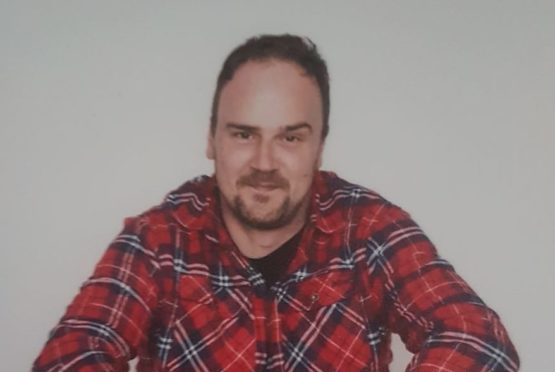 A "family man" was killed after the car he was working on fell on him, crushing him as he lay underneath carrying out work.
Murray Oman, who had worked on many farms throughout the UK, was most recently employed in the Darnaway area near Forres, where the tragic accident occurred.
Medics rushed to the scene last Saturday in a desperate attempt to save the 37-year-old, but he couldn't be saved.
Mr Oman and his family – wife Nakita and two boys – had only recently moved to the Fortrose area of the Black Isle.
Yesterday, Mr Oman's brother-in-law Nathan Shields paid tribute to the farmer describing him as a "hard-working man who loved his family".
Mr Shields said: "Murray was very much a family man who loved his wife and children.
"He was all about his family, kids and farming and although he worked away or often worked for long hours, he never begrudged it or moaned about having to go away to provide for his family.
"He moved throughout the UK for work but only recently did the family move back to the Inverness area when the tragic accident occurred.
"It has happened just as my sister and Murray were getting on their feet and has left a massive hole in the family."
He added: "The accident just shows how life isn't fair at times and how it can suddenly change. These last few days have just pulled everything into focus for us as a family.
"Murray was a kind lad and we were as close as you could be despite being at different ends of the country. I have known him for around seven or eight years and his family were always very dear to him."
In the wake of the accident and in the planning of Mr Oman's funeral, the family issued an emotional appeal online to arrange for a tractor and trailer to carry the father to his final resting place.
Since the appeal went live, several members of the farming community have come forward to offer their services for Mr Oman's final journey to Inverness Crematorium on Monday May 13.
Mr Shields added: "We are extremely thankful to all the people who have got in touch to help us locate a trailer and tractor.
"There have been so many kind words from complete strangers and it really shows humanity and the farming community at its best.
"Thank you to everyone who has helped organise our send off for Murray, it has been really touching."
A police spokeswoman said: "Police were called in relation to the sudden death of a 37-year-old man in the Forres area on 27 April.
"There are no suspicious circumstances and as with all sudden deaths a report will be submitted to the Procurator Fiscal."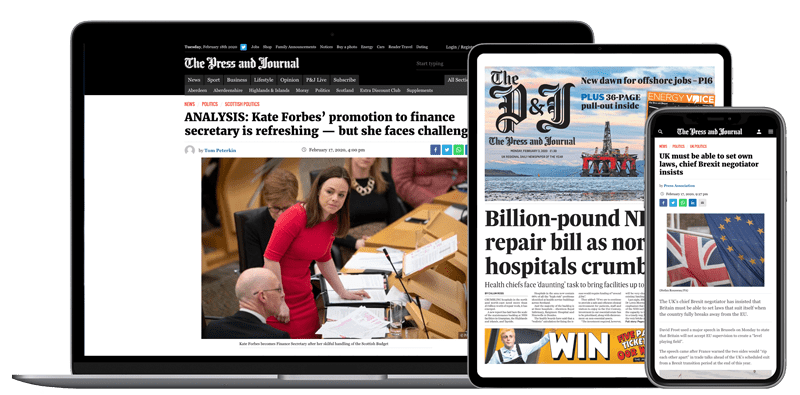 Help support quality local journalism … become a digital subscriber to The Press and Journal
For as little as £5.99 a month you can access all of our content, including Premium articles.
Subscribe