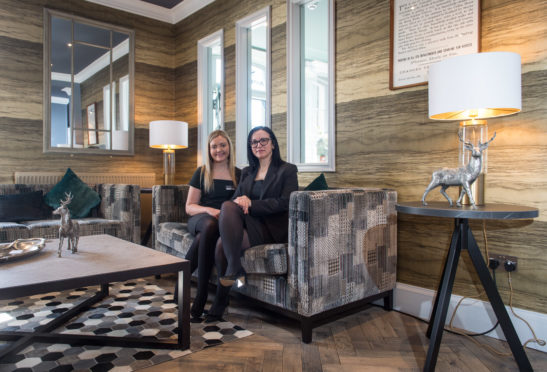 An historic Moray hotel is entering a new era, as it opens to the public for the first time in almost eight years.
The Seafield Arms Hotel in Cullen has been completely refurbished by local businessman Charlie Milne.
Once a focal point for the community, it lay empty for five years before he purchased it and was given planning permission for a £1.4 million revamp.
Now the hotel is open for business again and Mr Milne, who heads Milne Property Developments, hopes that it can become just as popular as in its heyday.
And he has no intention of stopping there, with further plans in the pipeline that will further rejuvenate the heart of the community.
In the meantime, deputy manager Ailie Flett and her team will be working hard to put the hotel back on the map.
She said customers had been impressed with what they've seen – a reaction that's hugely welcome given the hard work that's gone into the project.
"It has been a challenge to get this place back up and running but eventually we've managed it," she said.
"It was bought in 2014 and it has taken from then until last Sunday, when we finally opened up, to bring the project to fruition.
"It's an important building in Cullen and a listed one too. We had to keep the windows at the front and the old staircase as well because it is all protected.
"We have stripped back the walls and created more bedrooms. The interior was in quite a bad state, so now most things are brand new.
"I think everyone has been impressed with what we've created."
The re-opening of the hotel is the first step in a wider project to renovate the entire site at the Seafield Arms and over time it is hoped the adjacent Cullen Town Hall can also be rejuvenated.
Milne Property Developments are in the final stages of negotiating to buy the hall from Moray Council and they are also constructing holiday cottages on the hotel site.
Miss Flett added: "This has been project one. Project two will be the cottages, which are just out the other side of the courtyard.
"They will be self-catering and part of the hotel and should be finished in the next couple of months.
"Hopefully we will also secure the town hall next door and move ahead with plans for developing that too."