A fire broke out in a Rothes home yesterday – while the owner dropped her daughter off at an exam.
Fire crews were called to the "well-developed" blaze on Breich Street at lunchtime, and worked for more than two hours to bring the flames under control.
Nobody is believed to have been in the property at the time, although one woman was taken to hospital as a precaution due to smoke inhalation.
It is understood the owner, named locally as Donna Thomas, had been taking her daughter to Speyside High School for an exam when the fire broke out at 12.50pm.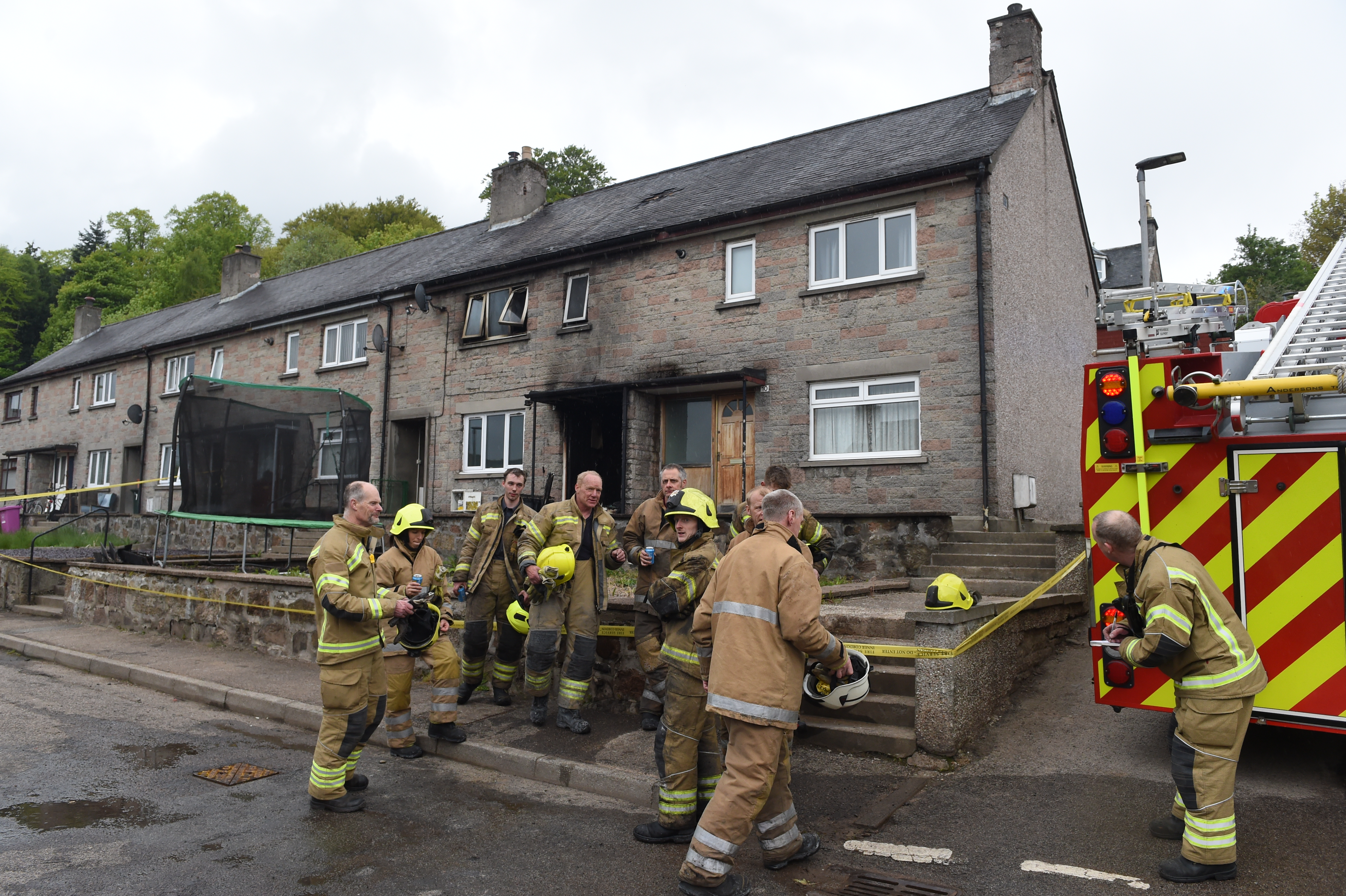 Thick smoke enveloped the village, with police shutting off the road to allow the four crews, water pump and height appliance to work.
Speyside Glenlivet councillor Louise Laing is a friend of Ms Thomas and rushed to help as soon as she heard what happened.
She said: "I'm absolutely gutted, imagine coming out of an exam to find out you had lost everything, its just something that is absolutely devastating.
"Thankfully, everyone is all right, including the pet cat which had escaped out the bedroom window.
"It is just devastating – the speed of the fire, it just went up in flames so quickly."
Local residents expressed their shock about the "sudden" and "unexpected" sight of flames shooting out the family residence.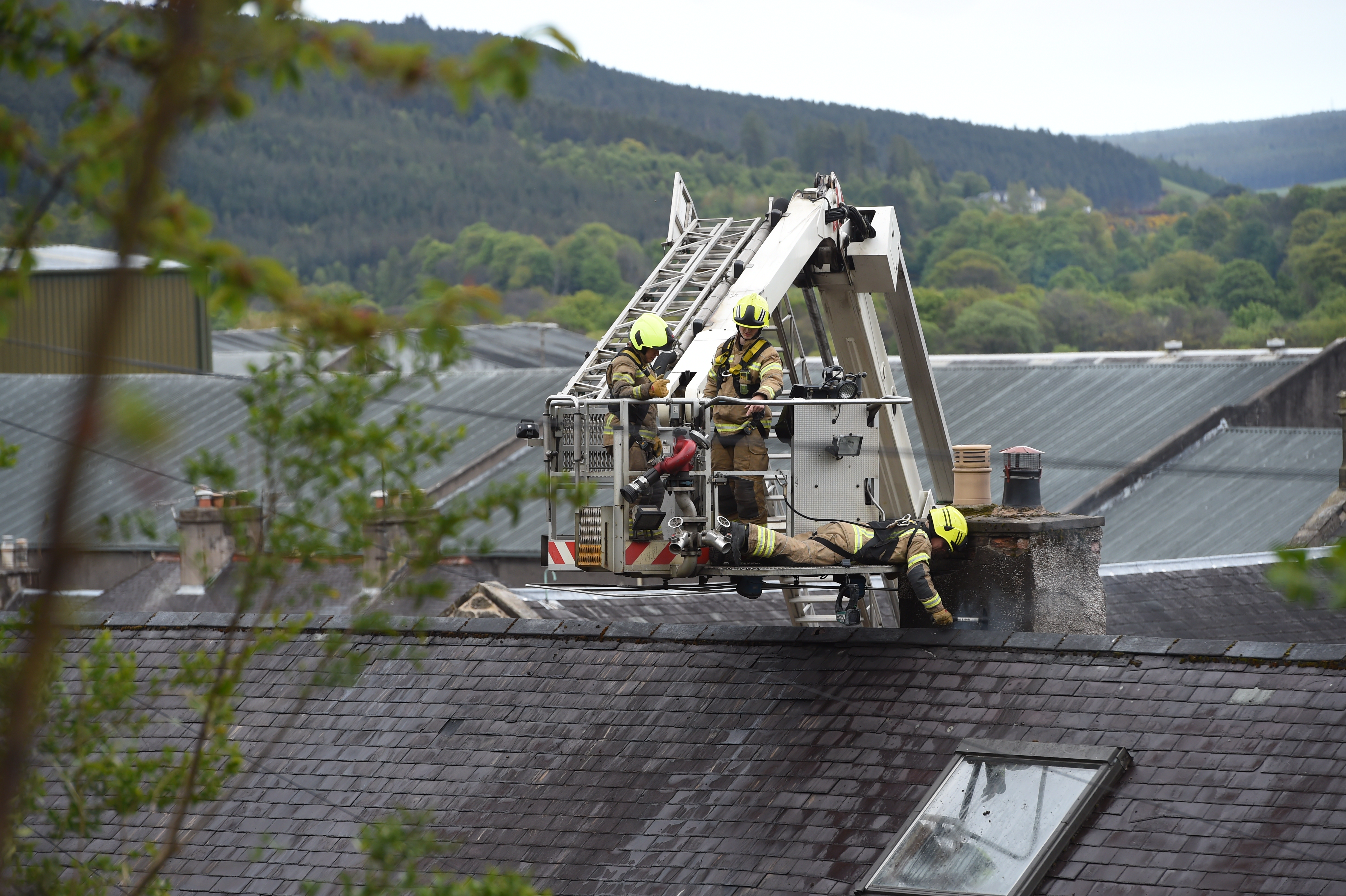 One woman, who lives on nearby Manse Brae, said: "It's such a shame to see something like this happen in Rothes because it is a small community and this is not something you see everyday.
"I hope everyone involved is OK."
The property on Breich Street is a family home passed down through the decades but has now been left a charred out mess.
Fire crews managed to extinguish the fire by 3.05pm and left the scene at 4pm.