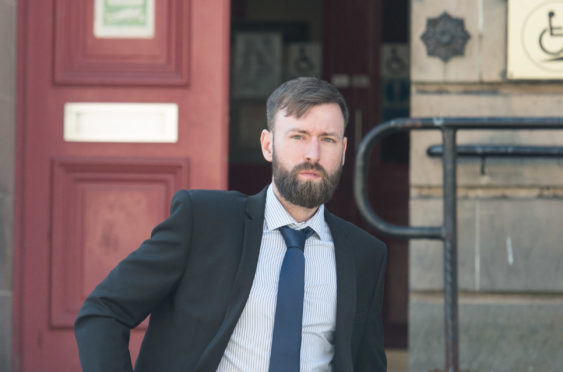 An offshore worker savagely assaulted a grandfather in front of his crying granddaughter after drunkenly trying to get into his home.
Conor Cowie was at a house party in Buckie when he stepped outside and tried to enter the property of David Harrison – who had just arrived back from a trip to Inverness with his wife, step-daughter and eight-year-old granddaughter.
After being told to go away, the 27-year-old was seen trying the handle of Mr Harrison's car.
He punched Mr Harrison repeatedly in the face when confronted, bloodying his nose, fracturing his cheek and causing him to fall to the ground.
The court heard that the little girl present witnessed the entire incident and was distraught throughout.
Cowie, of Titness Street in Buckie, walked away after the police were called but was pursued by Mr Harrison and his neighbour who kept him in the area until the officers arrived.
Depute fiscal, Kevin Corrans, told Elgin Sheriff Court about Mr Harrison's injuries.
He said: "Mr Harrison was taken to Dr Gray's Hospital where he underwent exams and his nose started to heavily bleed.
"He was diagnosed with a fractured right cheekbone and eye socket, and bruising to the right side of face.
"He was then taken to Raigmore Hospital where he underwent surgery and got a titanium plate fitted in his right cheekbone.
"There is a numbness in his right cheek which may be permanent.
"The accused and the victim were complete strangers to each other at the time of the incident."
Cowie later pleaded guilty to assaulting Mr Harrison to his severe injury.
The accused was described as being heavily intoxicated at the time, and claimed he thought he was heading back into the same house party or another and had "misunderstood" the entire situation.
Defence solicitor, Matthew O'Neill, told the court that his client was a first-time offender and a valued employee.
Mr O'Neill said: "He is a married man and is a trusted and valued member of boat staff, who had consumed a significant amount of alcohol prior to a friend's wedding.
"He has not drunk again since this incident and has already had counselling to deal with some of these issues."
Sentence was deferred for a month for reports to be prepared.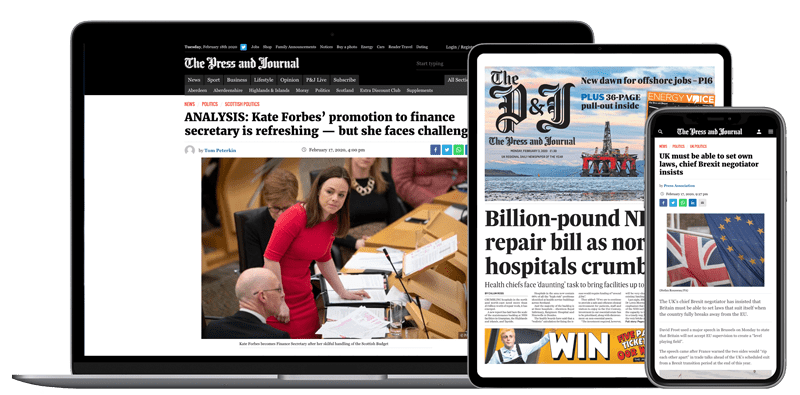 Help support quality local journalism … become a digital subscriber to The Press and Journal
For as little as £5.99 a month you can access all of our content, including Premium articles.
Subscribe