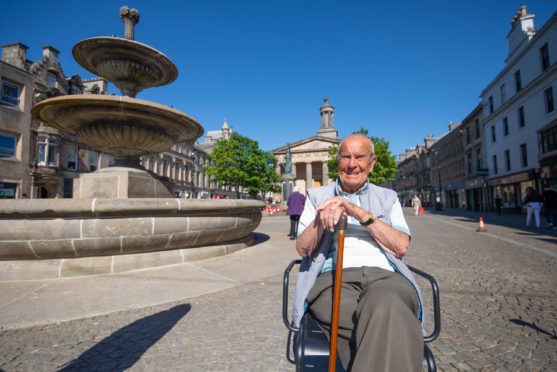 A 99-year-old man who has been holidaying on the Moray coast for more than four decades has returned once again ahead of marking his centenary – even driving himself part of the journey from his home in Falkirk.
Harry Heeps, who will turn 100 in July, started visiting Burghead with his family "by chance" in the 1970s while searching for ideal places to tow their caravan to.
After their first trip to the fishing village, they were hooked and have been returning for stays ever since.
For his most recent trip Mr Heeps split the 175-mile drive north with his daughter Jan MacLugash (CORR).
He joked that when he was 95-years-old he "could manage it" by himself.
Despite a recent heart scare Mr Heeps, who suffers from hearing difficulties, was given the all clear by doctors to continue getting behind the wheel in March.
Until he hit 90 he towed his own caravan from the Central Belt for picturesque views over the Moray Firth but now chooses to rent a spot in the village instead.
The keen bowler has spent his entire life living in the Falkirk area after being born into a mining community – managing to avoid being sent down the pits due to a "sore knee".
Service during World War II led to work in the harbours at Leith and Grangemouth before he began work as a driver for local hospitals – even taking patients out on trips.
But it is his twice-yearly visits to the north-east coast that have proved the highlight of his long retirement.
He said: "I can't remember why we started coming here. I think it was just by chance the first time."
Mrs MacLugash added: "My father loves coming here in the caravan and all the sights and sounds up here. I think it makes a difference to him having the peace and quiet and getting out and about in the sunshine."
During his visits Mr Heeps has become a regular face in the region with local businesses.
Ghulam Rasul, owner of the Emporium menswear store in Elgin, has been serving the nonagenarian for 40 years.
Mr Rasul said: "During that time, you become friends with someone. It's always nice to see him when he comes back."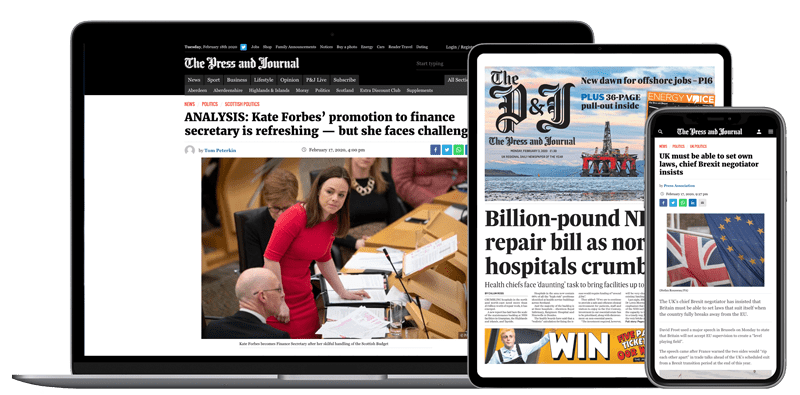 Help support quality local journalism … become a digital subscriber to The Press and Journal
For as little as £5.99 a month you can access all of our content, including Premium articles.
Subscribe