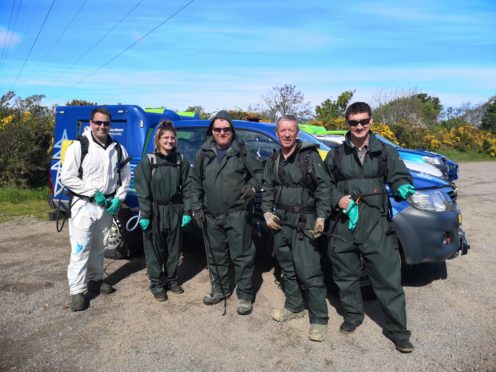 A team of engineers has put down their tools to help a Moray charity clear away swathes of a notorious plant.
Crews from SSEN Transmission are currently working on upgrading the overhead power line that runs between Beauly and Keith.
Ahead of doing work near Forres the staff noticed giant hogweed, which can cause serious skin reactions, near one of the towers.
Following the find, the crew saw parts of the hogweed had already been cleared professionally, which had helped stopped the spread of it near the Waterford recycling centre.
Investigations done by management established that Forres environmental charity Wild Things were responsible for clearing the plants.
Now the team from SSEN has spent a day volunteering with the group clearing away other sections of giant hogweed to repay their hard work.
Dan Thomas, SSEN Transmission's environmental project manager, said: "We have a scheme called Be the Difference, which gives every employee a day away from their workplace to help a local charity or good cause.
"When I mentioned I wanted to use my day to help Wild things I was delighted that some of my colleagues also wanted to lend a hand."
Luke Strachan, chief executive of Wild Things, said: "Giant hogweed, Himalayan balsam and Japanese knotweed are non-native invasive plant species which are spreading rapidly across Scotland and other regions of the UK.
"These plants have little or no natural competition, crowd out native flora and fauna and prevent communities from enjoying the natural world on their doorstep.
"Without urgent action, these plants threaten to radically alter the biodiversity of unique Scottish ecosystems."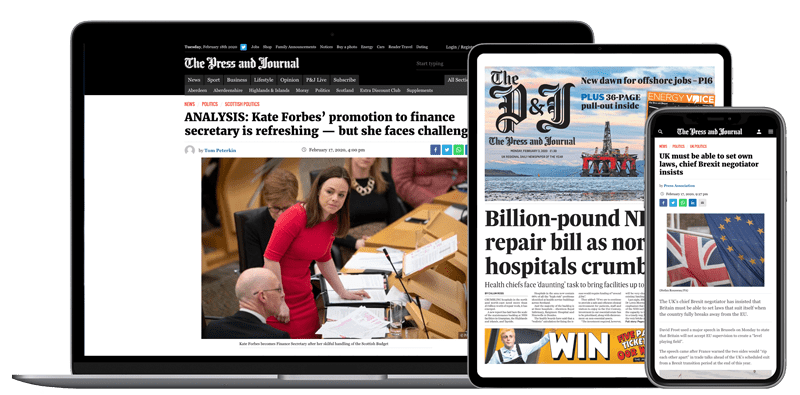 Help support quality local journalism … become a digital subscriber to The Press and Journal
For as little as £5.99 a month you can access all of our content, including Premium articles.
Subscribe