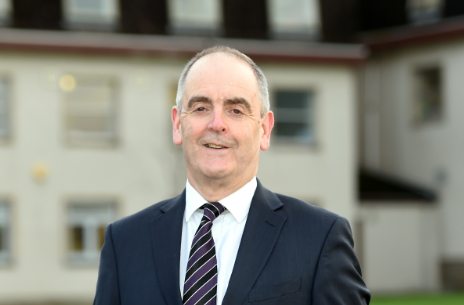 Senior management at Moray Council have insisted that the region's education system is "not a basket case" as it continues to face close scrutiny.
Education Scotland has been conducting "enhanced monitoring" of the authority since April last year, following concerns raised by Audit Scotland surrounding its leadership.
The move prompted fears that an inspection probing every department within the council could be imminent.
However, Graham Jarvis, the authority's acting director of education and social care, yesterday stressed that improvements were being made.
He said: "I was at a meeting last week with Education Scotland and we were told we are not on the edge of an education authority inspection.
"Various meetings have assured Education Scotland that we are on an improvement journey and we are heading in the right direction in that journey – they know where we are and our plan.
---
>> Keep up to date with the latest news with The P&J newsletter
---
"Meetings with Education Scotland are almost a weekly occurrence at the moment. They assure us we are not the worst and we are not a basket case, and we are working in the right direction."
Mr Jarvis explained that Moray Council's chief executive, Roddy Burns, had also been involved in discussions with Education Scotland to ensure a smooth transition following his retirement in August.
Concerns raised by Audit Scotland included fears about strategic leadership within Moray's school system.
The problems have been exacerbated by struggles to recruit primary school head teachers, as well as declining results in classrooms compared to national averages.
It is understood that a restructuring of Education Scotland, which will lead to some staff being based in the north-east instead of the Central Belt, has been blighted by the same recruitment issues affecting schools.
Council leader, Graham Leadbitter, has already stressed that addressing the areas for improvement was currently one of the main tasks for the authority and would likely remain so beyond the next elections, which are scheduled for May 2022.
Mr Jarvis added: "Education Scotland is establishing a new north regional team, which will number 24 people when fully staffed.
"We have said we would like people supporting us who live in the area, not somebody who has to travel three hours to get here and then three hours back again.
"We have even offered to house them in our buildings if we could, but they will mostly be in Aberdeen or Inverness."
Education Scotland has declined to comment on the enhanced monitoring until it has concluded.